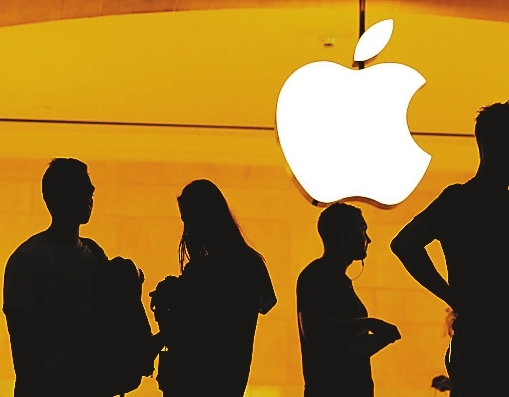 THE US tech giant Apple has become the first publicly traded US company to reach the historic market value of US$1 trillion Thursday.
Shares of the iPhone maker continued to surge and even hit a session high of US$207.05 per piece around midday trading, bringing it to reach the record valuation.
Apple shares have soared since reporting better-than-expected quarterly earnings July 31 after the bell. The stock jumped 5.9 percent Wednesday and has continued soaring Thursday.
The tech giant reported that its service revenues hit a new all-time-high of US$9.5, about US$0.4 more than analysts' expectations, in its financial report for the third quarter ending June 30, 2018.
Apple said its quarterly revenue increased 17 percent year on year to reach US$53.3 and profits of US$2.34 per share, up 40 percent. Its international sales accounted for 60 percent of the quarter's revenue.
The US tech firm forecasts revenues of US$60 billion to US$62 for its fiscal fourth quarter, and the gross margin will range from 38 percent to 38.5 percent operating expenses will stand between US$7.95 and US$8.05. (SD-Agencies)