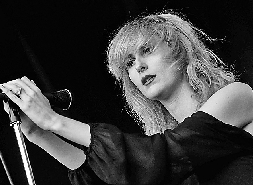 Lamp
Japanese band Lamp is returning to China with new album "Her Watch." The album weaves between pop, jazz fusion, soft rock, bossa nova and other styles, showcasing the band's influences while coming up with their own unique approach.
Time: 8:30 p.m., Aug. 9
Tickets: 150 yuan
Click #15
Click #15 is a young Beijing band, whose music is a mix of funk, rock, hip-hop and R&B. They released their first EP "The Funky Experience" in 2017.
Time: 8:30 p.m., Aug. 10
Tickets: 65 yuan
Tamaryn
Since 2008, U.S. singer Tamaryn has released three studio albums, an EP and several singles. Her multifaceted style melds various genres such as dream pop, shoegaze, post-punk, gothic rock, synth-pop and electronic.
Time: 8:30 p.m., Aug. 12
Tickets: 120 yuan
Booking: b10live.taobao.com
Venue: B10 Live, North Area, OCT-LOFT, Nanshan District (南山区华侨城创意文化园北区B10现场)
Metro: Line 2 to Qiaocheng North Station (侨城北站), Exit B(SD News)