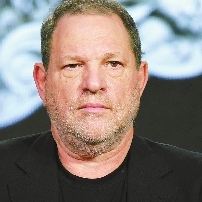 HOLLYWOOD producer Harvey Weinstein is seeking to get the criminal case against him thrown out of court.
On Friday, his lawyers filed a defense motion citing dozens of "warm" emails they say Weinstein received from one of his accusers after an alleged rape.
His team argue prosecutors should have shared the evidence with the Grand Jury that indicted him.
Weinstein has pleaded not guilty to six charges involving three different women.
In their motion, his lawyers included "dozens of emails written by the anonymous accuser, who sent extensive warm, complimentary and solicitous messages to Weinstein immediately following the now claimed event and over the next four-year period.
"These communications irrefutably reflect the true nature of this consensual intimate friendship, which never at any time included a forcible rape."
The 159-page motion presents details from more than 400 emails between Weinstein and the accuser, sent between April 2013 and February 2017, the lawyers say.
The alleged rape took place March 18, 2013. The woman alleges Weinstein trapped her in a New York City hotel room and forced himself on her.
His defense says the emails continued after this date. "I hope to see you sooner rather than later," she wrote April 11, 2013, followed by "I appreciate all you do for me," sent the next day.
The woman has not released a statement.(SD-Agencies)