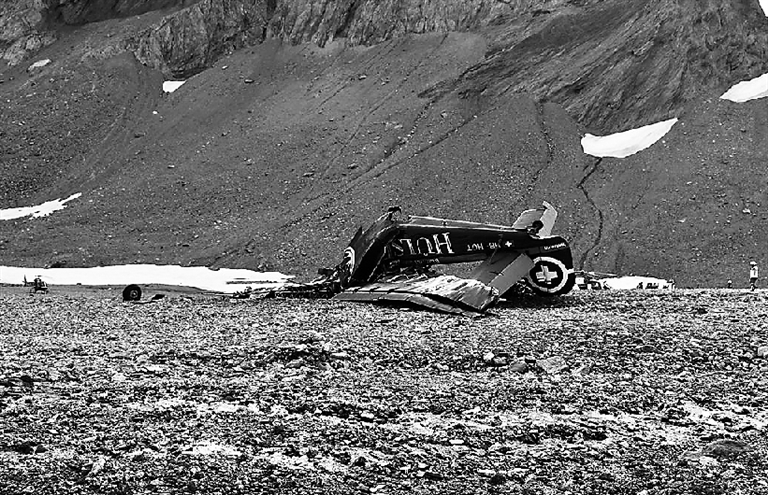 ALL 20 people on board were killed when a small vintage plane crashed in the Swiss Alps, police said Sunday.
Three Austrians and 17 Swiss were on board the trimotor JU-52 aircraft, built in the late 1930's as a military aircraft and later used to operate scenic and charter flights, when it crashed shortly before 5 p.m. Saturday on the west side of the Piz Segnas mountain in the canton of Grissons.
The plane was returning from Locarno near Switzerland's southern border.
Police said those killed were couples from the Swiss cantons of Zurich, Thurgau, Lucerne, Schwyz, Zug and Vaud, along with a three-member family from Austria and three crew members from Thurgau and Zurich.
"Yesterday was the worst day in the 36-year history of JU-Air," the airline's Chief Executive Kurt Waldmeier said at a news conference in nearby Flims on Sunday. "We have all suffered a very great loss."
Police said they were not aware of any distress call and had not yet determined the cause of the crash, which occurred hours after a family of four was killed when their small plane went down further west in the Alps.
The investigation, complicated by the vintage plane's lack of a "black box" flight recorder, will take several days. (SD-Agencies)