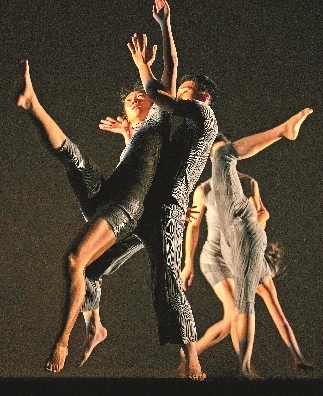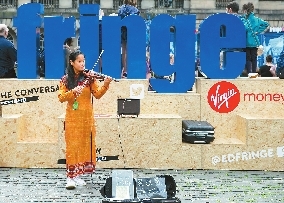 CHINA Focus, a collective project of excellent Chinese theater productions, kicked off its second year edition at the Edinburgh Festival Fringe on Friday.
It brings five Chinese shows this year, including "A Life on the Silk Road," "Tutu," "A Chinese Bestiary," "The Creation Myths of China" and "Painted Skin Return."
Inspired by the story of Zhang Qian being sent to the western regions and connotated in the inclusive and open Dunhuang culture, "A Life on the Silk Road" absorbs the magical illusions of "The Classic of Mountains and Seas" and leads audiences to discover this well-known historical figure of China in a unique, sharp and exquisite way by combining multisensual and surreal multimedia image styles and musical styles.
"Painted Skin Return" is an experimental cross-cultural physical theater based on Pu Songling's "Strange Tales From a Chinese Studio." Chinese opera, classical dance, modern dance, mime and other performance elements are used to present folk culture and Chinese philosophy.
"The Creation Myths of China" contains several classic myths that most Chinese are familiar with since very young age, such as "Nyuwa Patches Up the Sky," "Jingwei Fills Up the Sea" and "Yu the Great Tames the Floods."
Pan Xinchun, consul general of Chinese consulate general in Edinburgh, told the event that China Focus, which has triggered the pursuit of Chinese original works in the British cultural market, is one of the most outstanding achievements of the golden era between China and Britain. "It proves to be a dynamic strategy and platform to encourage innovation in the U.K.-China art industries," he said. (Xinhua)