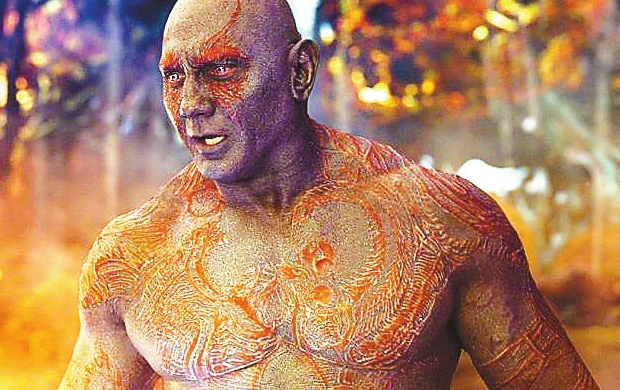 DAVE BAUTISTA on Sunday said he would appear in the "Guardians of the Galaxy Vol. 3," but he is not happy about it.
A Twitter user asked the Drax actor if he would return to the Disney franchise after writer-director James Gunn was fired weeks ago after old, offensive tweets were resurfaced by Trump supporters.
Bautista — who, along with the rest of the cast, penned an open letter asking Gunn be reinstated immediately — said he would play Drax once more, but simply because it is a contract obligation.
In the same post, he took a jab at Disney.
"It's also pretty nauseating to work for someone who'd empower a smear campaign by fascists #cybernazis," Bautista wrote. "That's just how I feel."
While all the main cast has commented on the situation, Bautista has been the most vocal about his disgust, sharing numerous tweets on the matter.
After Disney announced Gunn would not be back for the Marvel film, the director and writer of the first two "Guardians" films said he accepted their decision.
A number of stars and a throng of fans came to Gunn's defense and shared their outrage over his termination.
(SD-Agencies)