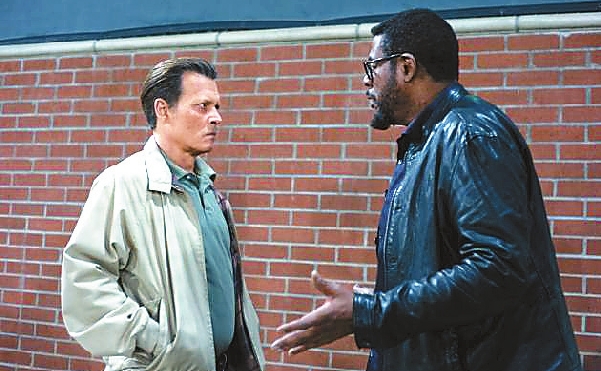 约翰尼·德普新片《谎言之城》公布放映日期
"City of Lies," the Brad Furman-directed crime thriller* starring Johnny Depp and Forest Whitaker and based on the true story behind the investigation into the murder of rap star Notorious B.I.G., has been pulled off its September 7 release date.
Global Road, which acquired the movie's original distributor Open Road last summer, has not set a new date for the pic. It was set to hit screens on what would have been the 46th birthday of the iconic rapper, Biggie Smalls, who was gunned down in 1997 in a drive-by shooting in Los Angeles.
The news comes less than a month after the film's location manager sued Depp, accusing the actor of assault and battery on the set in April 2017. Gregg "Rocky" Brooks said he was repeatedly hit by Depp after being informed that filming that night in downtown L.A. was going to have to wrap late. The 10-claim suit, which also names Furman and producers Miriam Segal, Good Film Productions and Depp's Infinitum Nihil, seeks damages for hostile work environment, retaliation, and wrongful termination among the claims.
The July 9-filed lawsuit has become more focused in recent days. Last week, Segal and her Good Film were dropped by Brooks as defendants. It is reported the move was not the result of a settlement, but rather discussions between the lawyers for the parties.
In "City of Lies," Depp plays LAPD detective Russell Poole and Whitaker is the journalist looking into the unsolved murder, which came six months after the death of Smalls' rap rival Tupac Shakur in Las Vegas.
(SD-Agencies)