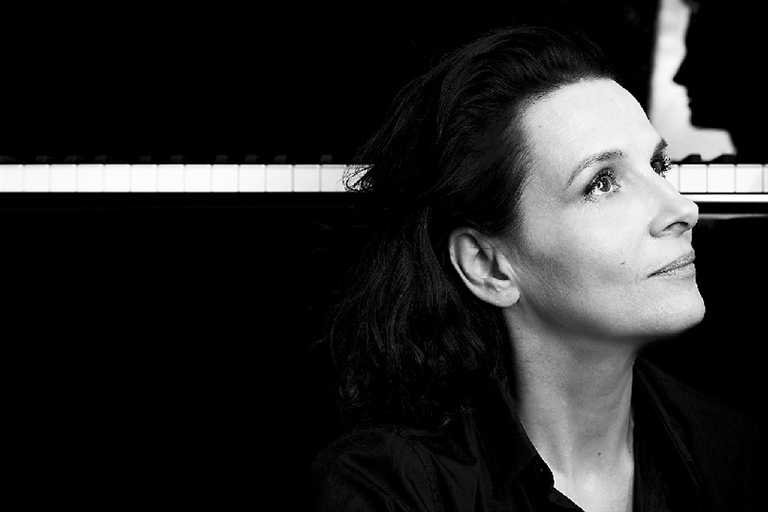 Famous French actress Juliette Binoche and renowned pianist Vincent Leterme will come to Shenzhen to star in "Vaille que Vivre," a show created around their memories of French singer Monique Andree Serf.
Serf (1930-1997), whose stage name was Barbara, is one of the French virtuosos. Her musical legacy is revealed in the writing of a number of singers. Her style is referred to as "Nouvelle Chanson," or "New Chanson" and artists such as Keren Ann, Benjamin Biolay, Coralie Clement, Emilie Simon and Vincent Delerm are often cited as exponents of the updated style.
Binoche had a close and deep tie with the French chanson, a bond that has been forged over time. For this reason, and with the wish to pay a warm tribute, Binoche asks herself about Barbara's absence, about the vacuum that the singer has left in their lives. The performers have chosen the texts and the music together in a simply staged yet hugely emotive show.
On stage, Binoche evokes Barbara by reciting texts that seek to bring her words to life from her unfinished autobiography. Leterme accompanies Binoche to cast light on Barbara's music and its extreme richness through his performance on the piano, some in a minimalist spirit.
Binoche maintained a very successful career, alternating between French and English language roles in both mainstream and arthouse productions. She has appeared in more than 60 feature films, been the recipient of numerous international awards, and appeared on stage and in movies across the world.
Time: 8 p.m., Sept. 6
Tickets: 280-1,280 yuan
Venue: Nanshan Cultural and Sports Center, 2106 Nanshan Boulevard, Nanshan District (南山区南山大道2106号南山文体中心)
Metro: Line 1 to Taoyuan Station (桃园站), Exit B
(SD News)