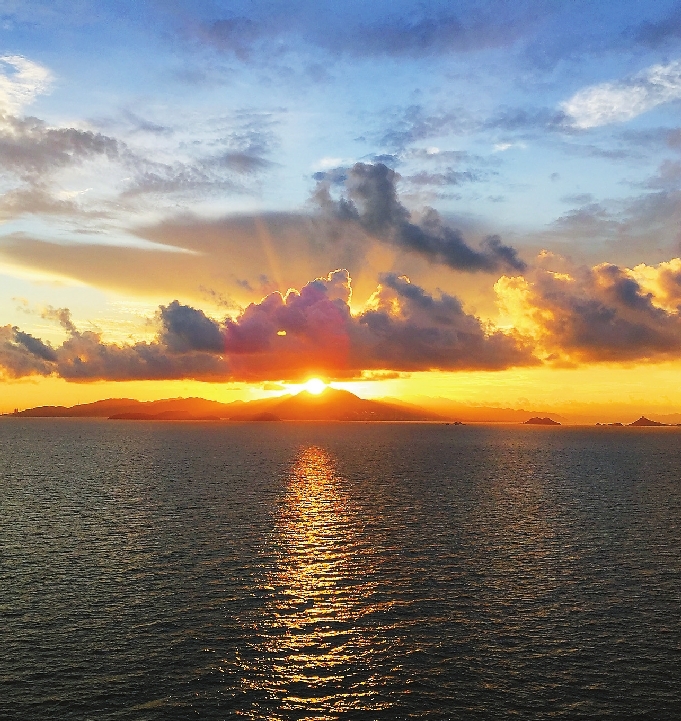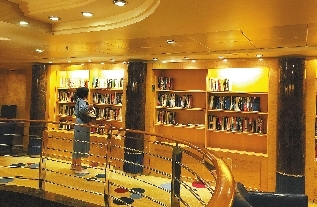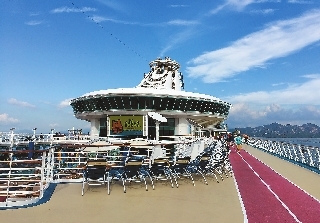 Michelle Wang
wy_szdaily@126.com
SUMMER is here, so here comes the cruise travel peak. The Shekou Cruise Homeport, a world-class cruise port in Shenzhen, has recorded a soaring number of passengers since July.
With more Chinese vacationing on a liner in recent years, China has become the world's fastest-growing cruise market, attracting many international companies, including Royal Caribbean Cruises and Carnival Corp., to the country. Experts forecast that Chinese people will make 3.5 million cruise trips annually by 2020, creating the most dynamic cruise market in the Asia-Pacific region.
As most Chinese passengers prefer to make shorter trips, five days on average, Japan and South Korea have become the top two overseas destinations, according to the Cruise Lines International Association. Here in Shenzhen, one of the most popular cruise tours from the Shekou Cruise Homeport is a six-day trip to Okinawa, Japan on Voyager of the Seas offered by Royal Caribbean Cruises.
Passengers can enjoy a large variety of foods, sports and entertainment programs apart from ocean views from their private room balconies or panoramic seaviews on the open-air decks.
The rooms, though small, are neat and refurbished with almost everything that matches your comfort needs. The most impressive in the room is the wardrobe. Its large inner space, which has many layers of storage racks, helps you organize all sorts of belongings you have brought along. For rooms with a balcony, you can always relax in a chair while indulging in the spectacular sunrise and sunset.
Food lovers won't be disappointed as there are varied restaurants that run the full spectrum of flavors. Windjammer, the cruise's dining mainstay offering, serves buffet breakfast, lunch and dinner. It is a global culinary pavilion that invites you to explore the world, dish by dish. Here, staff prepare signature specialties to your specifications — like fresh-pressed paninis, juices blended before your eyes, fluffy omelets, pizzas, pastas, salads, soups, sandwiches and tantalizing desserts — all part of a menu that changes daily.
At the main dining room, you can enjoy multi-course meals for breakfast, lunch and dinner in an elegant setting, served by the most attentive staff.
When it comes to sharing a little leisure time with family and friends, there's no better place than Cafe Promenade, which offers snacks, pastries and sandwiches throughout the day and into the night.
Passengers also should not miss the thrills the cruise ship is known for, which include a walking track, a surf simulator, a rock climbing wall, a basketball court, a mini golf course, an ice rink, a fitness center, a spa center, live music bands, 3-D movies, games, as well as pools and whirlpools. You can also engage in a table tennis battle, only that the tables are set outside on the deck, which could affect your performance when it becomes windy.
For me, the best part of the ship is its Library and Card Room, which offers great reads across many genres.
Such onboard quiet escapes, together with those non-stop thrills and performances, make a stay on the ship like nothing at sea.