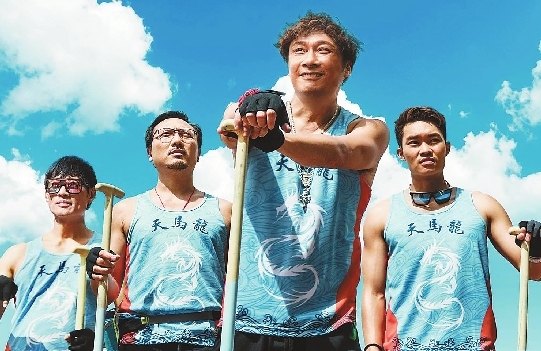 HONG KONG actor Francis Ng recently admitted that he didn't take a salary for his performance in the new movie, "Men on the Dragon," according to the Hong Kong press.
When promoting the film which is being screened in Hong Kong, Ng said that despite the financial assistance the movie received from the Hong Kong Film Development Fund, he believes that it is his responsibility to do something for the industry. He also promised to work with a new director every year in the future.
"Men on the Dragon" is the first feature film directed by Sunny Chan and stars Ng, Poon Chan-leung, Nancy Wu and Jennifer Yu. The film depicts how four middle-aged men who always muddle through their work are forced to join their company's dragon boat racing team in order to stay immune from encroaching layoffs. Through hardships while training for the competition, their long-lost fighting spirit is rekindled.
The production budget for the film was around US$16.64 million, with government finance amounting to about US$4.5 million. The film was selected by the 2018 New York Asian Film Festival as the Centerpiece Film.
Ng also admitted that he didn't undergo any rowing training before filming the movie because "the character I played doesn't know how to row a dragon boat, so I used that ignorance in the shoot. I learned as much as the character as the shoot went on."(SD-Agencies)