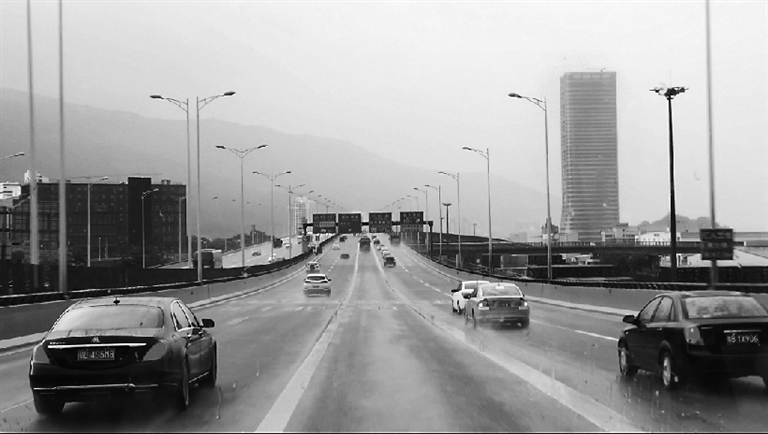 Han Ximin
ximhan@126.com
THE train operator halted some high-speed trains departing from and passing through Shenzhen North Railway Station to Shanghai, Nanjing and Hangzhou yesterday due to Typhoon Yagi, which was expected to make landfall in Zhejiang yesterday.
The trains include D906/5, D932/3/, D931/4/1, D935/8, D937/6, D942/3/2, D941/4/1D2282, D2284, D2286, D2288, D3108 and D3112.
Travelers can get refunds through the ticketing website www.12306.cn.
China's national observatory yesterday issued a blue alert for Typhoon Yagi, the year's 14th typhoon.
China has a four-tier, color-coded weather warning system, with red representing the most severe, followed by orange, yellow and blue.
Affected by tropical low pressure from the South China Sea, Shenzhen experienced heavy rain over the weekend. The tropical low pressure made landfall in Yangjiang, western Guangdong, on Saturday and will bring rainfall to Pearl River Delta cities in the coming week, sources from Shenzhen Meteorological Observatory said.
China Southern Airlines canceled five flights from Shenzhen to Shanghai yesterday. Also, three flights, including CZ3614 from Shenyang, CZ3370 from Changchun and CZ6211 to Shenzhen, were changed into direct flights to avoid the East China area, which is being affected by Yagi.
The weekend also saw a large number of vehicles canceling trips to tourism areas in eastern Shenzhen.
The police set a weekend limit of 80,0000 reservations, 40,000 each for the Dapeng and Meisha areas, to cap the number of vehicles traveling to the tourism areas.
By Thursday, a total of 39,161 car owners and drivers had made reservations to travel to Dapeng or Meisha over the weekend. However, due to the weather, 5,235 had canceled their reservations by Thursday.
Over the weekend, Sanzhoutian in Yantian District recorded 78.1 millimeters of rainfall, the heaviest in the city. There will be occasional showers in the first three days of the week.