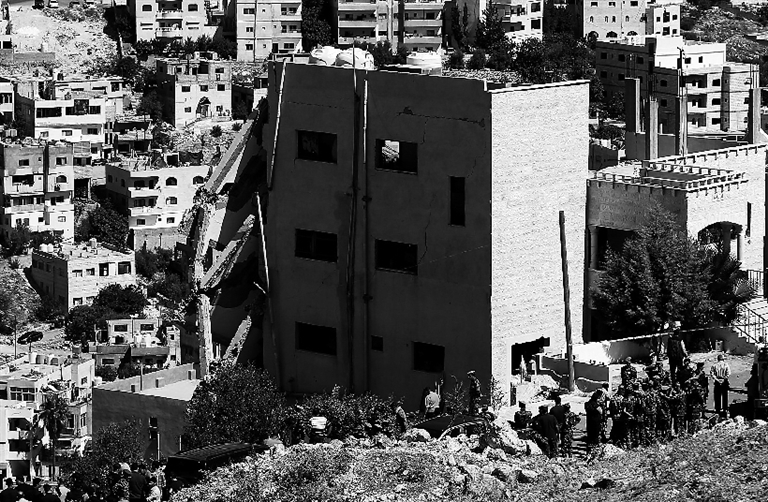 JORDANIAN security forces have killed three terrorists and arrested five others during a raid after an officer was killed in a bomb blast near the capital, the government said yesterday.
Three members of the security forces also died in Saturday's raid, which came after the home-made bomb exploded under a patrol car at a music festival.
A joint unit of special forces, police and army troops raided a house in the town of Salt northwest of Amman in search of a suspected "terrorist cell," government spokeswoman Jumana Ghneimat said.
Three members of the security forces were killed in a shootout with gunmen holed up in a building, she said.
"The suspects refused to surrender and opened heavy fire toward a joint security force," Ghneimat said in a statement.
The suspects also "blew up the building in which they were hiding, and which they had booby-trapped earlier," she said.
In an update early yesterday, Ghneimat said that the three bodies as well as automatic weapons were found under the rubble of the building, a four-story block of apartments.
She added that two other terrorists were arrested, bringing the total number of people detained in Salt since Saturday to five.
There was no immediate claim of responsibility for Friday's bomb blast, which also wounded six other members of the patrol in Al-Fuhais, a mostly Christian town west of Amman.
The identities of the suspects were not known. One of the members of the security forces wounded during the raid was in "critical condition," Ghneimat said.(SD-Agencies)