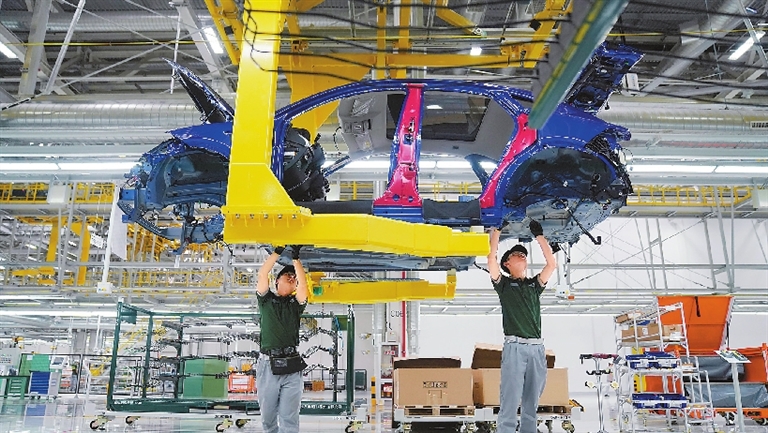 AUTO sales shrank in July in China from a year earlier as sport utility vehicle (SUV) demand sagged, an industry group reported Friday, adding to signs of economic slowdown amid a tariff battle with Washington.
Sales of sedans, SUVs and minivans fell 5.3 percent from a year ago to 1.6 million in the biggest global auto market, the China Association of Automobile Manufacturers (CAAM) reported. Total vehicle sales, including trucks and buses, fell 4 percent to 1.9 million.
Auto demand has cooled amid forecasts of an economic downturn after China tightened controls on bank lending.
China imposed 25-percent import duties on U.S.-made autos as part of its retaliation for a similar American increase. But that falls most heavily on BMW AG's imports of SUVs from a South Carolina factory. American brands produce most of their vehicles in Chinese factories.
Weak demand is a setback for global automakers that look to China to drive revenue and are spending heavily to develop models for local tastes.
Sales growth in June decelerated to 2.3 percent from the previous month's 7.9 percent. Full-year 2017 sales growth was 1.4 percent.
SUV sales, usually the industry's bright spot, contracted 8.4 percent from a year earlier to 633,000, according to the CAAM. Sedan sales shrank 1.2 percent to 815,000.
Sales of pure electric and gasoline-electric hybrids, boosted by subsidies and other government support, rose 47.7 percent to 84,000 but made up just 5 percent of the total. (SD-Agencies)