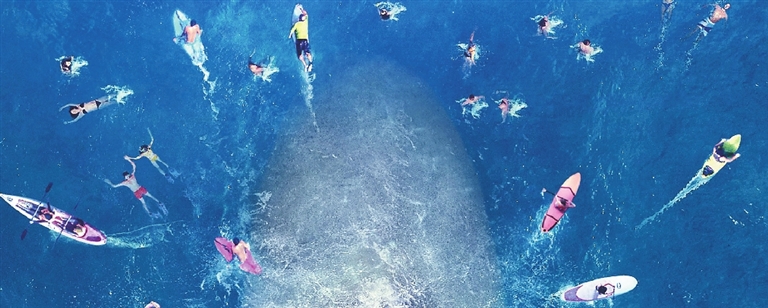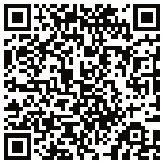 It's "Jaws" meeting "The Abyss" in this long-awaited adaptation* of Steve Alten's 1997 novel, simply called "Meg," centered on a rescue attempt on a research submersible* stuck at 11,000 meters down, the deepest point in the Pacific.
The human intrusion* has attracted the attention of a 23-meter Megalodon, a creature that's not supposed to exist but which Jason Statham's Jonas Taylor previously* encountered on his career-dashing mission.
The crew includes top oceanographer* Suyin (Li Bingbing), whose father Dr. Zhang (Winston Chao) runs a huge oceanic institute and orders the rescue attempt, even though Suyin thinks she can manage it herself; Morris (Rainn Wison), the arrogant financier* of the project; lead engineer Jaxx (Ruby Rose); close Jonas pal Mac (Cliff Curtis); and longtime Jonas adversary* Dr. Heller (Robert Taylor). Then there's Lori (Jessica McNamee), the sub's skipper* who happens to be Jonas' ex-wife.
Everything that takes place in "The Meg" happens as if by push-button. There's a cut every four or five seconds.
In something like "Jaws," the shark is evil, a threat to all life and the natural order of things, whereas a freak* like the Meg, a survivor from a very distant age, surely enjoys a special status that needs to be respected, something only Suyin seems to recognize.
With hordes of vacationers at a giant Asian beach resort frolicking* in the water oblivious* to the lurking threat in their midst, the climactic sequence offers the opportunity for some real tension and disaster. But "The Meg" doesn't want to go there, sparing the vacationers any tragedy.
One reason that "Jaws" got away with not showing you the shark until an hour and 20 minutes in is that it wasn't really a movie about what the shark looked like; it was a movie about what it would feel like to have your limbs bitten off. Spielberg established that tactile terror in the classic opening sequence and played off it throughout the film.
But "The Meg," literal-minded and mechanical, really is a movie about what a giant shark looks like. And that turns out to be: less threatening each time you see it.