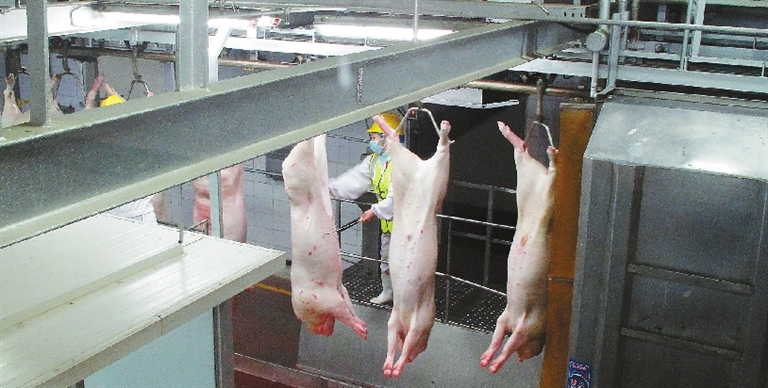 CHINA'S pork imports are declining as a trade spat with the United States and a drop in domestic prices curb purchases of meat from overseas, according to WH Group Ltd.
The company, formerly known as Shuanghui Group, shipped more pork from the United States to Japan and South Korea in the first half and will continue to change its trade flows should tensions remain, Wan Long, chief executive officer of the world's biggest pork company, said in Hong Kong on Tuesday.
Lower hog prices in China boosted consumption of domestic meat, while tariffs on American pork further eroded the competitiveness of imports, the company said in a statement.
China is the world's biggest pork producer, consumer and importer and boosted duties on U.S. pork to 37 percent in April and then to 62 percent in July. That's left American producers seeking ways to make up for trade war losses and led to a 21 percent slump in American pork exports to the Asian country in the first half of 2018.
Even without the tariffs, surging domestic production lowered the competitiveness of U.S. pork, according to WH Group.
"It's true our volumes to China dropped by 20 to 30 percent, but our volumes to South Korea, for example, went up 50 percent," said Kenneth Sullivan, chief executive officer at Smithfield Foods Inc., which was bought by WH Group in 2013. "It's really a question of finding the market for this need. Because if you produce it, you don't throw it away, you ultimately sell that meat. It's a sell-it-or-smell-it business. Meat will get distributed."
WH Group's shares have tumbled 31 percent this year, making it the third-worst performer on the Hang Seng Index, amid the tariffs and lower Chinese pork prices. Wholesale prices fell 17 percent in the first half, although they have since rallied 9.6 percent. (SD-Agencies)