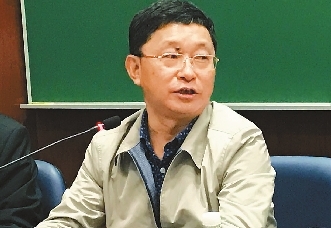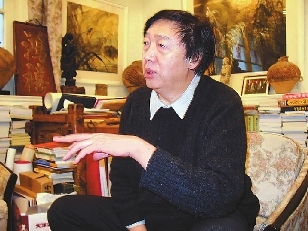 THE Seventh Lu Xun Literature Prize announced its final winners for 2014-17 Saturday in Beijing.
One of the country's top literary prizes, it was established to honor Lu Xun, the celebrated Chinese author active in early 20th century who is considered a forerunner of modern-day Chinese language and literature. His "A Madman's Diary," published in 1918, is the first novel written in the modern Chinese vernacular.
Thirty-four individuals claimed awards among seven categories: novellas, short stories, reportage, poems, essays, theoretical reviews and literary translations.
The winners this year included the Sichuan-based Tibetan writer A Lai with his novella "The Fairy Ring." Li Juan's collections of essays on farming life in the Altay areas of northern Xinjiang Uygur Autonomous Region are loved by many, and were selected from some 200 candidates to win one of the five awards for best essays.
For reportage, the winners include Li Chunlei for retelling the friendship between President Xi Jinping and Jia Dashan, as well as Xu Chen for recording the country's homegrown manned deep-sea research submersible Jiaolong.
Writer Feng Jicai won for his collection of short stories.
"I'm glad that I got recognition from readers once again when I picked up writing after 20 years of work in protecting cultural heritage," Feng said through his post on a WeChat public account. "Writing itself is a beautiful spiritual experience, and also provides opportunities for exchanges with others."
Li Jingze, veteran critic, writer and vice chairman of the China Writers Association who is also director of the prize's judging panel, was quoted by the Wen Yi Bao (The Literature and Arts News) as saying the prize showcases the achievements of Chinese writers in the past four years and how their works reveal details that have formed China's stories and spirit in the present day.
Literary translation has always been strengthened by the prize, because Lu Xun was a notable translator of mainly Japanese and Russian works, and had finished a version of Nikolai Gogol's "Dead Souls."
This year, the winners of the translation award were four works, each translated from a different language: Spanish, French, Italian and ancient Latin.
(China Daily)