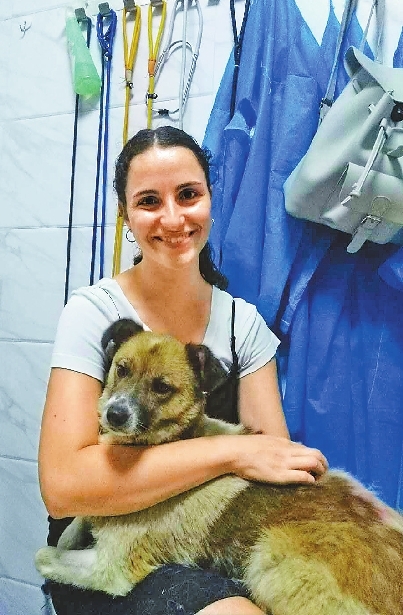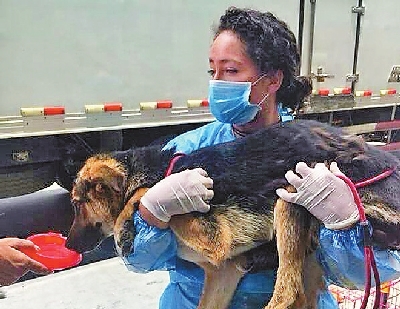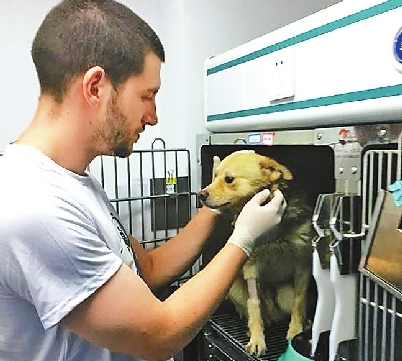 Pamela Code
pam.code@outlook.com
KARUNA RESCUE, a Shenzhen-based animal rescue group, transported 77 dogs from Changzhi, Shanxi Province earlier this summer to be rehabilitated in Shenzhen.
After treatment, the dogs will go to new homes.
On June 19, animal activists in Shanxi intercepted an unlicensed truck carrying around 300 dogs bound for the Yulin Litchi and Dog Meat Festival. After being confiscated by police and handed over to volunteers, the dogs — most of which were diseased or malnourished — were distributed to animal rescue groups across China.
Karuna dispatched two people to the scene in Changzhi to assist with emergency medical aid and to make the 1,800-kilometer-drive back with the dogs.
Animal welfare issues persist as a topic of public concern in China. Some citizens have even resorted to vigilante efforts to deal with issues like strays, the risk of rabies, and the lack of regulations protecting animals from violence.
Stories recently surfaced on WeChat about citizens concerned about rabies, strays, and people distributing poisoned meat, and sausages embedded with hooks, to be eaten by stray dogs and, in some cases, pets.
Citizens who wish to see the treatment of animals regulated say that occasions of public slaughter, like dog meat festivals, normalize cruel behavior and are a detriment to society.
Karuna, which is led by foreigners living in Shenzhen, said of their efforts: "Before we came to China we had no idea about the dog meat trade, [and] specifically the cruelty associated with it, like the torture and deliberate neglect."
"We know we cannot save them all, but if we can save some then it's something. Plus, most importantly [we are] raising awareness, and eventually the introduction of animal protection laws."
Last year, Karuna Rescue took in 121 dogs that were rescued from another truck bound for the Yulin Litchi and Dog Meat Festival.
Speaking to the origins of the group, Karuna says it was only a natural response to seeing "animals in need and people who would support them."
So far, 213,829 yuan (US$31,027) has been raised from donations alone since the 56 dogs were taken into Karuna's care. However, they say more donations and volunteers are needed.
Fifty-six of the 77 dogs Karuna transported from Changzhi are still under their care, while 21 were transferred to a U.S.-based organization for recovery.
"Doing a mass rescue takes an enormous amount of people power. Without donations and volunteers, these dogs would not be safe today," a Karuna spokesperson said.
If you would like to volunteer or make a donation, you can follow the official WeChat account, "KarunaRescue."