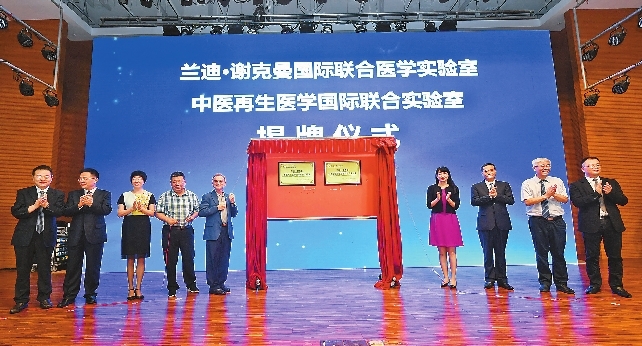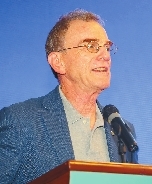 Zhang Yu
JeniZhang13@163.com
LED by Randy W. Schekman, winner of the 2013 Nobel Prize for Physiology or Medicine, two medical laboratories were inaugurated in Bao'an District on July 31.
The two labs, namely, the International Laboratory of Molecular and Cellular Medicine and the International Laboratory of Traditional Chinese Regenerative Medicine, have been set up at Shenzhen Hospital of Southern Medical University and Shenzhen Bao'an Traditional Chinese Medicine Hospital, respectively.
Focusing on the frontiers of natural science and Shenzhen's strategic medical industry, the two medical labs aim to promote the integration of basic medical research and clinical application.
It is also expected that the cooperation will further enhance the development of medical science research, talent training and medical education in Shenzhen and other parts of Guangdong Province.
According to Schekman, Shenzhen is a city full of vitality and he hopes to make more contributions to the improvement of the city's medical, teaching and research levels through the establishment of the joint labs.
As an American cell biologist known for his research on cell physiology, Dr. Schekman won the Nobel Prize in Physiology or Medicine in 2013, along with two other biochemists, James Rothman and Thomas Sudhof, for their discovery of machinery regulating vesicle traffic.
This April, the establishment of a cell engineering lab named after Dr. Thomas Sudhof at Peking University Shenzhen Hospital was also announced. The lab focuses on stem cell research and clinical trials.
At the beginning of 2017, Shenzhen proposed to introduce world-class scientists and planned to build 10 laboratories or institutes led by Nobel laureates in such fields as chemistry, medicine and optoelectronics.