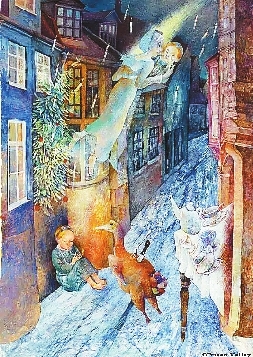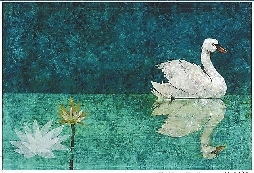 Twenty-five Hans Christian Andersen Award winners are exhibiting more than 300 illustrations in Shekou.
There are two literary awards by the International Board on Books for Young People (IBBY), recognizing one living author and one living illustrator for their lasting contributions to children's literature. The writing award was inaugurated in 1956 and the illustration award in 1966. The former is sometimes called the "Nobel Prize for children's literature."
The awards are named after Hans Christian Andersen, the 19th-century Danish author of fairy tales, and each winner receives the Hans Christian Andersen Medaille, a gold medal with the bust of Andersen. Medals are presented at the biennial IBBY Congress.
The 2018 winners are Eiko Kadono (Japan) for writing and Igor Olyenikov (Russia) for illustration.
In 2016, Chinese writer Cao Wenxuan won the writing award, becoming the first Chinese winner.
Dates: Until Oct. 24
Tickets: 88 yuan per person, 148 yuan for two persons, 198 yuan for three persons, free for children below 1 meter, seniors aged over 65 and soldiers.
Venue: 2/F, Design Society|Sea World Culture and Arts Center, 1187 Wanghai Road, Shekou, Nanshan District (南山区蛇口望海路1187号设计互联|海上世界文化艺术中心二楼)
Metro: Line 2 to Sea World Station (海上世界站), Exit A
(SD News)