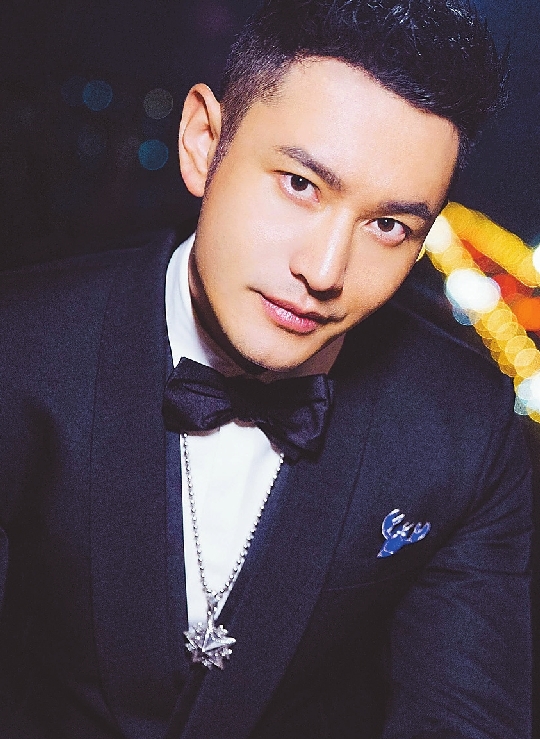 CHINESE actor Huang Xiaoming, who is known for his lavish lifestyle, has denied being involved in stock price manipulation and investing in a substandard vaccine maker on his social media account Wednesday.
Huang's statement on weibo.com came after domestic media reported that the actor was questioned for three hours by China Securities Regulatory Commission (CSRC) investigators since his stock trading account was related to Gao Yong, a private wealth manager who has been found guilty of manipulating stock prices.
In the statement, Huang said his stock trading account was managed by his mother who in turn delegated the account to an agent surnamed Lu to manage. Huang added that Lu assigned Huang's account to Gao who was found cashing in 897 million yuan (US$130 million) by manipulating stock prices with 16 stock trading accounts between 2014 and 2016. Gao has been confiscated 897 million yuan and was also fined another 897 million yuan by CSRC.
In CSRC's announcement, one of the 16 accounts was owned by a person surnamed Huang and Chinese media has identified him as Huang Xiaoming.
Huang also claimed that he had never taken part in the purchase of Changsheng Bio-technology's stocks, denying reports that he was a key investor in the vaccine maker which has been found to have falsified data and sold ineffective vaccines, a case that has ignited public anger.
However, stock filing records show Huang was a major shareholder of Huanghai Machinery in the third quarter of 2014, taking up a 0.9 percent stake, before the listed vehicle was taken over by Changsheng in 2015. Huang said he had divested the shares before the takeover and had "no relations at all" with Changsheng.
Huang, 41, who has had no prominent performances in movies and TV series in recent years, has invested in 48 companies, according to Tianyancha, a business data search firm. He ranked No. 16 in the 2017 Forbes Chinese Celebrity list with a personal annual income of 170 million yuan.(SD-Agencies)