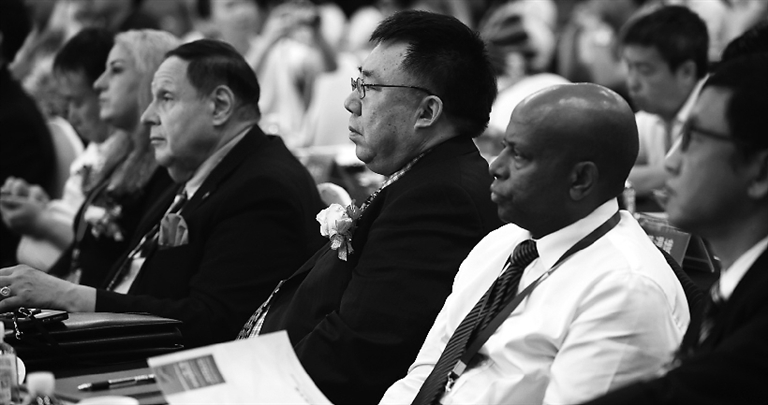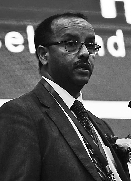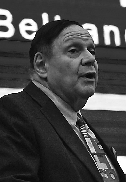 Han Ximin
ximhan@126.com
MORE than 300 officials, scholars and entrepreneurs from the cultural sector shared their ideas on the opportunities and challenges brought by the Belt and Road Initiative and the Guangdong-Hong Kong-Macao Greater Bay Area plan at a forum that concluded Saturday.
The 2018 "Belt and Road" Cultural Development Forum and the Summit Forum on Cultural Cooperation in the Greater Bay Area was held to discuss the implementation of the Action Plan on Belt and Road Cultural Development (2016-2020) by the Ministry of Culture and Shenzhen Culture Innovation and Development Plans 2018.
"How to seize the new opportunities from the development of the Greater Bay Area is a new topic for Shenzhen. The cultural power is a compound capability combining China's advantages, industry foundation, market demand and international competitiveness. It is also the core competitiveness and a new driver for industrial upgrading and consumption in the cultural economy era," Peng Zhongtian, cultural economist and specialist for the 15th Five-Year Plan of the Ministry of Culture, said at the roundtable session of the forum.
One of the major purposes of developing the Greater Bay Area is to establish a strategic growth point for China's economy, Peng said. In future global competition, high-quality elements will be allocated and optimized to form a "high land" of finance, culture and innovation through the market. Shenzhen has great potential in this aspect to be a candidate to become a global city.
Li Fengliang, head of Shenzhen Universities Culture Industry Research Institute, said cultural innovation should be planned and designed with the greater range of vision under the backdrop of Greater Bay Area development. Shenzhen should utilize its advantages as a special economic zone, part of the Greater Bay Area and free trade area, and try to be a leading area in global cultural finance, a developed area for the newly emerged cultural industry, and a pioneer for cultural trade and international cultural exchanges.
In a keynote speech, Zheng Jianbang, vice chairman of the 13th CPPCC National Committee, said the Belt and Road Initiative is a top-level design for constructing China's new open-ended economic system and a strategic measure for the rejuvenation of the Chinese nation. In five years, the Belt and Road Initiative (BRI) has contributed to the world's economic growth. More than 100 countries have signed BRI cooperation documents.
Teferi Melesse Desta, consul general of Ethiopia in Guangzhou, said in an interview that China is playing a very important role in Africa's development. Ethiopia has wide cooperation with China in infrastructure, agriculture and the Belt and Road Initiative.
"BRI is a blueprint for future development. It will not only benefit countries along the routes, but also, I believe, will create massively favorable conditions for constructing a community of shared destiny for mankind," said Desta.
Harvey Cary Dzodin, a commentator on CGTN and a columnist for China Daily, has visited the China (Shenzhen) Cultural Industries Fair twice. His visit this year, on the eve of China marking 40 years of reform and opening up, was more like a pilgrimage.
"As a vanguard of China's reform and opening up, Shenzhen should establish more culture display centers and use its Internet advantages to show the world its cultural charisma and achievements. Through the BRI cooperation, China should improve its cultural strength through communications with people of different countries along the routes," said Dzolin.