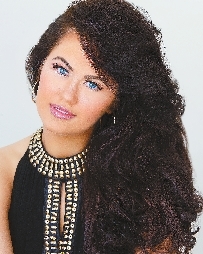 THE reigning Miss America says she has been bullied, manipulated and silenced by the pageant's current leadership, including Gretchen Carlson.
In a letter sent Friday to former Miss Americas, Cara Mund says she decided to speak out despite the risk of punishment.
Her letter is reminiscent of the movie "Mean Girls," in which characters Gretchen and Regina bully the heroine and make her life miserable. That's what happened to her in real life, Mund wrote. Gretchen Carlson is chairwoman of the Miss America Organization; Regina Hopper is its CEO.
Her letter exponentially increased the turmoil surrounding the pageant three weeks before the next Miss America is to be crowned in Atlantic City.
The Miss America Organization said it would reach out to her directly to address her concerns.
"The Miss America Organization supports Cara," the group said in a statement. "It is disappointing that she chose to air her grievances publicly, not privately. Her letter contains mischaracterizations and many unfounded accusations."
This year's competition will not include swimsuits, and pageant officials from at least 19 states have called for the current leadership to resign.
(SD-Agencies)