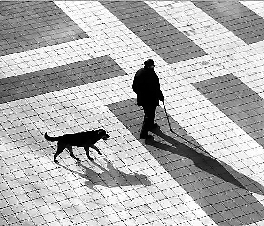 Photography works from home and abroad are on display at Shenzhen Book City Bao'an Store. They were exhibited in Bao'an Library during the second Shenzhen International Photography Exhibition early this month.
Nearly 30,000 works were collected from 19 countries including China, the United States, Russia, Britain, France, Spain, Australia, New Zealand and Poland. Among them, 139 works stood out and were showcased at the Exhibition on Collected Works section.
This year's theme is "City Temperature," exploring the city's uniqueness, humanistic spirit, its current atmosphere, and the relationship between people and the city. The exhibition has gradually been forged into an international exchange platform for the art of photography.
Dates: Until Aug. 29
Venue: 4/F, Shenzhen Book City Bao'an Store, Zhongxin Road, Bao'an District (宝安区中心路深圳书城宝安城四楼)
Metro: Line 11 to Shajing Station (沙井站), Exit C
(A Ding, Zeng Zhiwei)