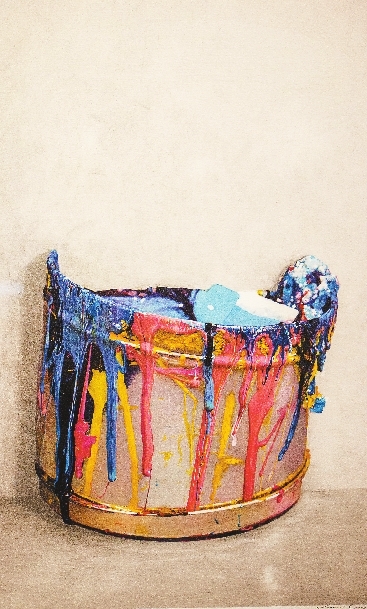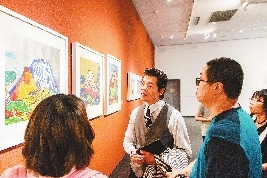 Japanese print artist Harumi Sonoyama (C) is exhibiting his works at the "From Object to Light" exhibition at the China Printmaking Museum in Guanlan, Long-hua District.
Well-known for realist techniques and photo-like print works, Sonoyama is a resident print artist at the museum in Guanlan Printmaking Village, one of the ancient Hakka villages in Shenzhen. He uses the most traditional printmaking techniques — the stone and copper plates — in his work.
The Guanlan Printmaking Village is now a rising center for China's printmaking industry. The old dwellings in the village are transformed into print masters' residences and workshops. The base has gathered nearly 1,000 artists over recent years.
Lin Jianping