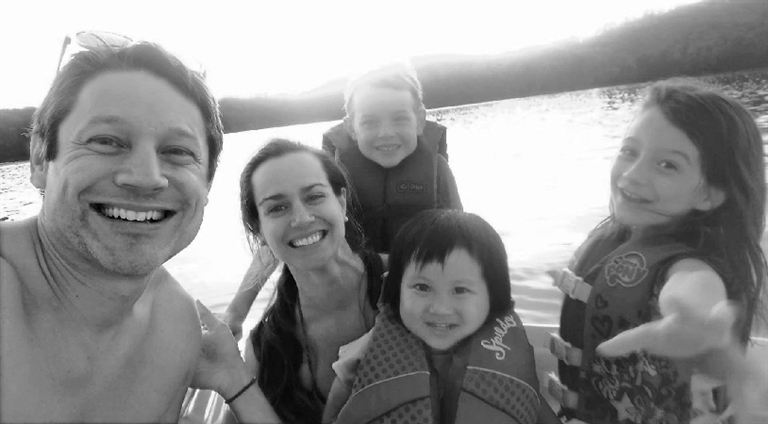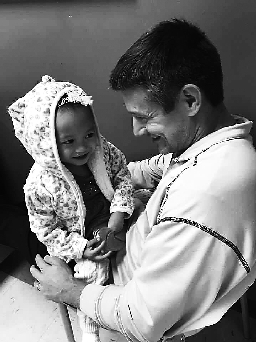 Zhang Yu, Pan Xinying
JeniZhang13@163.com
EVERY year, some children at the Shenzhen Social Welfare Center are adopted by American families. But what happens to these children after they travel across the ocean to the United States?
On Tuesday, the children's home run by the center told the Shenzhen Daily that Xie Xinyu, a child adopted by an American family last year, had successfully received a liver transplant and was getting along well with her new family.
Xie arrived at the welfare center 10 days after she was born in 2015. She was diagnosed with congenital biliary atresia and required a liver transplant as soon as possible.
Subsequently, the doctor conducted a biliary tract resection on Xie in order to temporarily stabilize her condition. However, Xie suffered from hematemesis due to portal hypertension, as well as recurrent cholangitis and liver failure following the surgery.
In July 2017, the Ward family from the United States took a fancy to Xie. They immediately submitted an application to the liver transplant center in the U.S.
Considering that the medical technology for liver and gallbladder surgeries is relatively advanced abroad, Wang Wenyuan, head of the childcare department of the children's home under the welfare center, expedited the adoption formalities for Xie.
On Oct. 26, 2017, Xie successfully boarded a flight to Atlanta with the Wards. "I couldn't stop falling in love with her when I first saw a picture of her sitting on a small bicycle," Jillian, the adoptive mother, was quoted by the welfare center as saying.
She said she couldn't give up on her even though she was critically ill and the follow-up medical costs were huge, according to the release by the center. She would make her children love her as well.
According to the Wards, Xie was unable to walk and could hardly sit up when she arrived in the U.S., and she lost about 4 kilograms during the three weeks of hospitalization. She would cough badly at night, which once caused a massive hemorrhage.
Xie's condition made the Wards worry, and they prayed every day, hoping to find a liver donor as soon as possible. After an evaluation, Xie was listed among the most urgent recipients for liver transplant in the U.S. and was expected to receive an operation within two to three months. Xie successfully underwent a liver transplant March 14 this year.
Under the Ward family's intensive care, Xie eats and sleeps regularly every day. The 3-year-old currently weighs about 12 kilograms and is about 89 centimeters tall. She can run, throw balls and climb stairs just like other children.
Meanwhile, Grant and Kay, the couple's own children, care for her very much, according to the welfare center. They take her for walks and teach her to do jigsaw puzzles and draw pictures.
In addition, with her vocabulary growing, she has learned to speak English sentences. Her fluency and comprehension are comparable to American children at the same age, said the Wards.