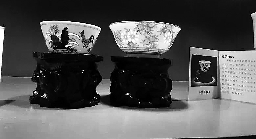 About 300 pieces of modern porcelain made in Jingdezhen, China's "Porcelain Capital," are on display at Nanshan Museum.
Jingdezhen may have produced pottery as early as the sixth century and around 1004, it became a major kiln site. By the 14th century it had become the largest center of production of Chinese porcelain, which it has remained, increasing its dominance in subsequent centuries.
From the Ming Dynasty (1368-1644) onwards, official kilns in Jingdezhen were controlled by the emperor, making imperial porcelain in large quantity for the court and the emperor to give as gifts.
Now, Jingdezhen in Jiangxi Province still produces a great variety of pottery and porcelain for the Chinese and international markets. The best-known high-quality porcelain wares in Jingdezhen are Qingbai wares and blue-and-white porcelains. One trend that has continued is the development of super-thin "eggshell" porcelain for vases.
Dates: Until Sept. 20
Venue: Nanshan Museum, 2093 Nanshan Boulevard, Nanshan District (南山区南山大道2093号南山博物馆)
Metro: Line 1 to Taoyuan Station (桃园站), Exit B
(SD News)