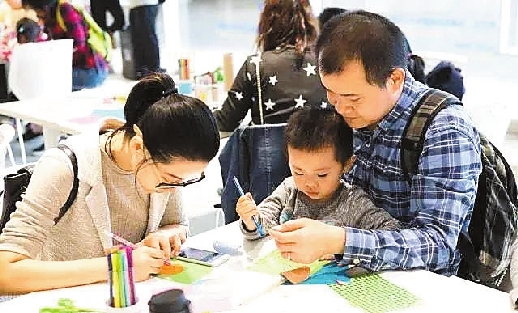 Badges were the symbols or totems of ancient tribes. In modern society, a badge represents identification as well as status. No matter how a badge is developed, there is always a unique story behind it.
Design Society in Shekou will invite children to design and make their own personalized badges, learning to tell a story with it. Entry is free and no sign-up is necessary.
Children can search the V&A Gallery or refer to daily life for inspiration by looking for symbols and words that have been used to communicate an idea simply and effectively that catches their eye.
What message are the designers sharing? How do they use different shapes, colors and words to communicate this message? Choose an idea that you feel strongly about and want to share with the world. Design a badge and tell people about your ideas.
Time: 2:30-6 p.m., Aug. 25
Fee: 20 yuan per badge
Venue: Learning Space, 2/F, Design Society|Sea World Culture and Arts Center, 1187 Wanghai Road, Shekou, Nanshan District (南山区蛇口望海路1187号设计互联|海上世界文化艺术中心二楼公共教育空间)
Metro: Line 2 to Sea World Station (海上世界站), Exit A
(SD News)