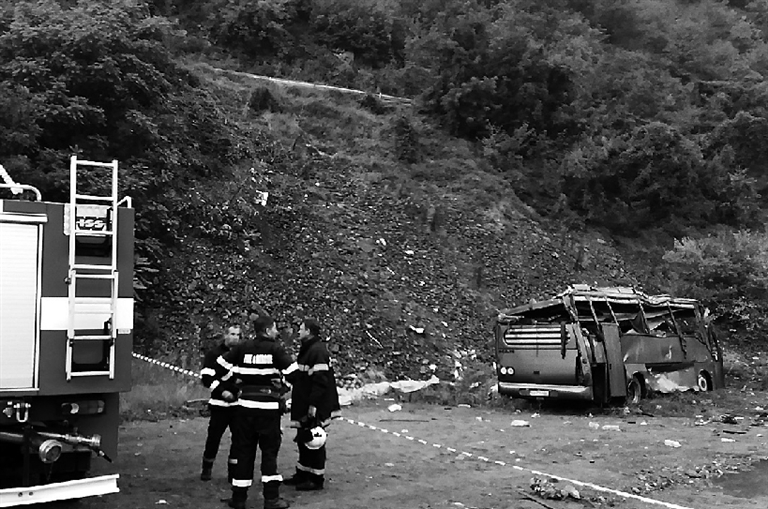 BULGARIAN authorities said a tourist bus has flipped over on a highway near Sofia, the capital, killing at least 16 people and leaving 26 others injured.
Police said the bus carrying tourists on a weekend trip to a nearby resort overturned and then fell down a side road 20 meters below the highway. The accident happened at 5:10 p.m. Saturday about 20 kilometers north of Sofia.
Ambulances rushed to the scene and took the injured to Sofia hospitals. Doctors said some of them were in critical condition.
Health Minister Kiril Ananiev gave an initial death toll of 15, but doctors from Sofia's emergency hospital said another bus victim died Saturday night.
The mayor of Bozhurishte, north of Sofia, told reporters that all the passengers were from his village.
The government declared today a national day of mourning for the victims.(SD-Agencies)