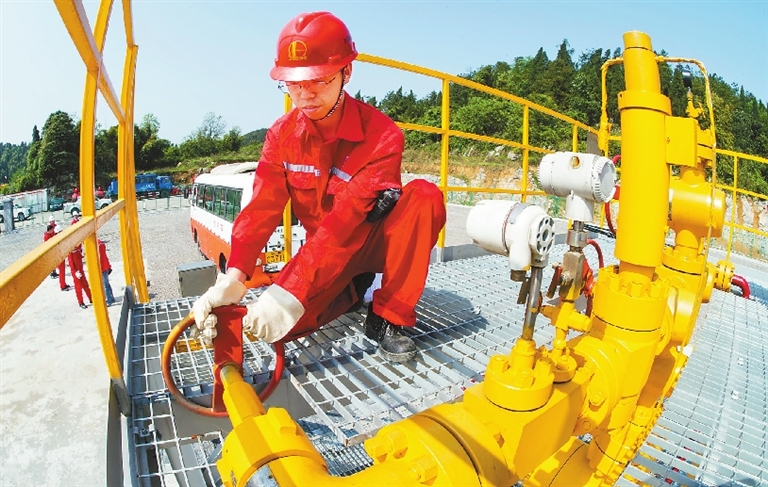 CHINA Petroleum & Chemical Corp., also known as Sinopec, yesterday said its half-year earnings jumped to the highest level on record as refining profits climbed and a rebound in crude prices brought its oil and gas exploration unit closer to breaking even.
Net income rose to 42.4 billion yuan (US$6.2 billion) in the first six months from 27.9 billion a year earlier, the world's biggest refiner said in a filing to the Shanghai Stock Exchange, citing international accounting standards. That's the best half-year profit on record. Revenue rose 11.5 percent to 1.3 trillion yuan.
Sinopec flagged the jump in first-half earnings in a profit alert last month, adding that its upstream business had "improved significantly" on higher international oil prices.
The company, which makes most of its money from processing oil into fuels, has been burdened in recent years by losses from its exploration and production segment as its aging fields have higher production costs.
Operating losses from Sinopec's exploration and production division narrowed to 412 million yuan in the first half from 18.3 billion yuan a year earlier, according to the statement.
Operating profit from the refining business climbed 32.5 percent to 38.9 billion yuan, while the chemical segment posted a 29.7 percent gain.
Sinopec, which lists shares in Hong Kong and Shanghai, proposed an interim dividend of 0.16 yuan a share.
(SD-Agencies)