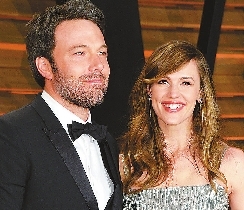 BEN AFFLECK and Jennifer Garner have settled their divorce case, according to TMZ.
According to TMZ's sources, the settlement process was especially lengthy because Affleck and Garner didn't have a prenup, meaning that all of their earnings from their 12-year marriage were combined.
The couple seems to have agreed to joint custody, although their settlement agreement does not outline how custody will be shared.
The divorce will reportedly be finalized when Affleck completes his current stint in rehab. The actor has struggled with sobriety for years, but has had a particularly rough time battling his addiction during the last 18 months. When he completes rehab, he'll be able to sign the agreement and the divorce will reportedly be final.
Affleck, 46, previously sought treatment in 2001 and 2017.
Following completion of his treatment in March 2017, Affleck wrote about his experiences in recovery in a Facebook post.
"I have completed treatment for alcohol addiction; something I've dealt with in the past and will continue to confront," Affleck wrote at the time. "I want to live life to the fullest and be the best father I can be. I want my kids to know there is no shame in getting help when you need it, and to be a source of strength for anyone out there who needs help but is afraid to take the first step."
Garner was photographed walking into Affleck's home Wednesday with an unidentified woman. The three were later photographed getting into an SUV driven by Garner with Affleck in the backseat.
(SD-Agencies)