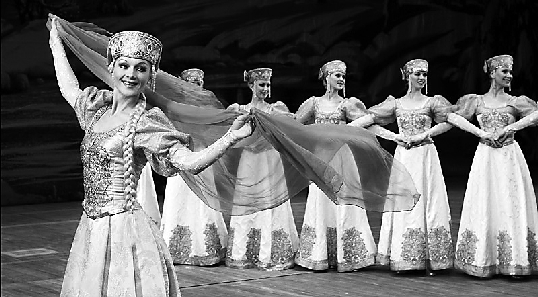 The National Dance Company of Siberia, also known as Mikhail Godenko Krasnoyarsk State Academic Dance Ensemble of Siberia, will present a night of Russian folk dances at Shenzhen Grand Theater on Sept. 23.
This Russian ensemble was founded by choreographer Mikhail Godenko in 1960 and it has toured more than 70 countries and received much acclaim from critics.
The ensemble's trademark style is built on imagery, emotion, high artistry, and sometimes most unexpected combinations of elements. For example, they combined the traditional ring dance and modern dance and even acrobatics.
To create its routines, the group draws inspiration not only from Russian culture. Godenko came up with the "Poultry-Yard" routine while watching old Disney cartoons. The dance entered the repertoire half a century ago and is still a hit for the ensemble.
Time: 8 p.m., Sept. 23
Tickets: 100-880 yuan
Venue: Shenzhen Grand Theater, 5018 Shennan Road East, Luohu District (罗湖区深南东路5018号深圳大剧院)
Metro: Line 1 or 2 to Grand Theater Station (大剧院站), Exit B(SD News)