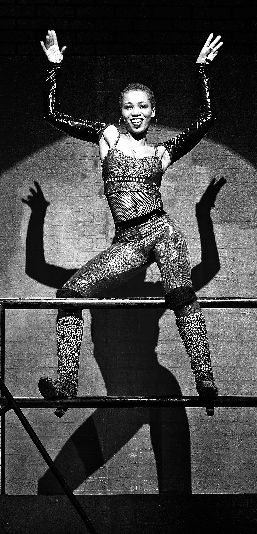 Renting apartments in Shenzhen is an endless topic of interest since the young and vibrant city is never short of newcomers and migrants. Now Shenzheners will have a chance to peer into the story of a group of penniless young friends surviving in New York in musical "Rent," which is finally making its way to Shenzhen for seven shows in October.
For more than two decades, the rock musical has made itself known as more than a concert of catchy songs and vibe dances but a bright light which shines on social issues including AIDS, drugs and homosexuality. It also questions how we treat those outside the mainstream and stresses the importance of living each moment fully during troubled times.
Inspired by Puccini's 1896 opera "La Boheme," "Rent" is set in modern New York City's East Village. A multiracial group of friends — including a filmmaker, a songwriter, a dancer and a street performer — spend a year falling in and out of love, trying to be artists and forming a community.
"What I take from 'Rent' is not to worry about small things," said Logan Farine, who plays rock singer Roger in the musical. "This timeless stage show of friendship reminds us to measure our lives with the only thing that truly matters: love."
"In the finale of the show, the friends gather together, singing 'No Day But Today.' I learned from the musical that we should make the most of every moment," said Deri'Andra Tucker, who plays dancer Mimi in "Rent."
With music, lyrics and a book by Jonathan Larson — who passed away suddenly the night before the off-Broadway premiere in 1996 — the musical gained critical acclaim and won several awards, including a Pulitzer Prize and four Tony Awards. It had a 12-year run in Broadway and was adapted into a movie featuring most of the original cast members in 2005.
"Characters' emotional connections are forged through music and carefully choreographed dances in the musical. While the musical follows Mimi and Roger's romance, it showcases serious subjects of life," said Farine.
Time: 7:30 p.m., Oct. 3-7; Oct. 6-7 also at 2 p.m.
Tickets: 180-880 yuan
Venue: Nanshan Cultural and Sports Center, 2106 Nanshan Boulevard (南山大道2106号南山文体中心)
Metro: Line 1 to Taoyuan Station (桃园站), Exit B(Cao Zhen)