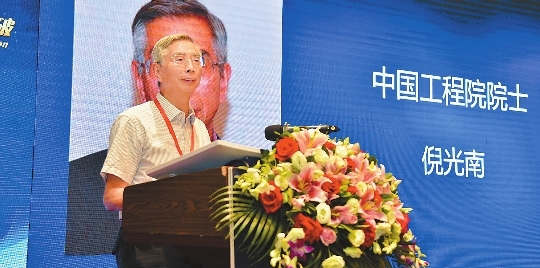 Helen Deng
1216884072@qq.com
PINGSHAN District Government will offer subsidies of up to 10 million yuan (US$1.47 million) to attract integrated circuit (IC) companies, it was revealed at an IC summit held in Shenzhen yesterday.
The policy, offered to eligible IC design and packaging companies, is part of Pingshan's soon-to-be released measures to encourage the development of the IC industry, Chen Huaping, vice head of Pingshan District Government, told the 2018 Summit Forum on the IC Industry in Pingshan.
For eligible IC public service platforms, the district government will cover half of their equipment costs, with a lump-sum subsidy of up to 20 million yuan, Chen said.
As the design and application center of China's IC industry, Shenzhen contributes one-third of China's IC industrial output. Pingshan, an emerging economic powerhouse in eastern Shenzhen, is home to a number of key IC companies and is expected to build an IC (third-generation semiconductor) industrial park.
"For the next step, Pingshan will focus on key technologies, gather resources, and create an open environment for the development of IC and third-generation semiconductor industries," Dai Jintao, executive vice head of Pingshan District Government, said at the summit.
China is the largest market for integrated circuits, buying up nearly one-third of the world's production, Ni Guangnan, academician of the Chinese Academy of Engineering, noted at the summit. However, the output of China's IC industry accounts for less than 10 percent of the world's total, he said. Therefore, "developing the IC industry has become the responsibility of today's Chinese people," he said.
The summit, themed "5G Leads to New Breakthroughs in IC Industrial Application," was the first high-level IC forum hosted by Pingshan District Government. Nearly 300 scholars, entrepreneurs, government officials and reporters attended the summit.