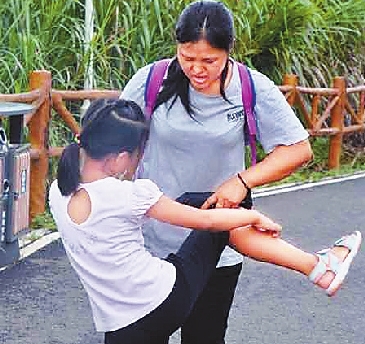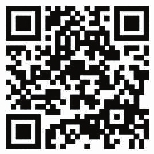 Zhang Qian
zhqcindy@163.com
Using their spare time during the summer holiday, four students from Shenzhen College of International Education produced a 22-minute-long documentary about an autistic child and her family in Shenzhen.
The documentary tells how the mother of the autistic child, named Lu Jiayi, copes with her daily life and taking care of the 8-year-old girl, who was diagnosed with moderate Autistic Spectrum Disorder (ASD) at a young age.
Autistic children are also called "children of stars," as they face development challenges such as with learning social skills.
The documentary tells Jiayi's story in five chapters with both Chinese and English subtitles, each chapter peering into a different aspect of the girl's life.
"There are many misunderstandings about ASD patients and their families, so we want to let more people know about this special group of people and their lives so that society can offer them better help," said Zhang Yichen, director of the documentary, also head of TBU Station, the school's TV station.
One incident Zhang outlined for the Shenzhen Daily happened a month ago, in which the government moved 17 households containing autistic patients to the same residential compound, inciting the protest of dozens of property owners from a residential complex in Bao'an District.
The incident has raised public awareness about discrimination against autistic patients and their families. Zhang and her partners, Wu Mengxuan, Han Cuixuan and Huang Hao, believed that the remedy to this is for more knowledge about life with ASD to be spread to a larger extend.
According to Jiayi's mother, it was extremely difficult to believe that Jiayi was diagnosed with ASD.
"We thought she might just be developing her language skills slower than her peers, but when we compared her with the other children, we realized that there was something unusual about Jiayi," the mother said in the documentary.
Being the mother of an ASD child is Jiayi's main career. Though she keeps encouraging herself to remain strong and optimistic about Jiayi's condition, she shared that she often gets depressed, especially when Jiayi's temper loses control and cooperation becomes impossible.
"I even contemplated committing suicide with Jiayi, and I actually brought her to the roof of a building once," the mother recalled one of the darkest moments of her life in tears.
Statistics at the end of the documentary state that "China has more than 10 million autistic patients and 52.4 percent of families with autistic children have one person giving up their career to look after their child."
One of the student clubs at the school, TEENS, has been helping families with autistic children in Shenzhen since 2016. Wu, one of the documentary production team members, is also a student volunteer serving at TEENS.
Wu convinced Jiayi's mother to do the interview, and she was mainly responsible for interacting with Jiayi while the mother talked to the camera during filming.
"Sometimes it was very difficult to keep Jiayi calm as she always needed her mother's attention and the mother would need to stop the interview and comfort Jiayi for a while," said Wu.
Though Wu had been contacting families with autistic children over the last three years, producing the documentary helped her gain a more in-depth knowledge about this special group and especially their families.
"Families of autistic children also need professional training and psychological counseling because they are the children's closest people and can become depressed while taking care of their children for a long time," said Wu.