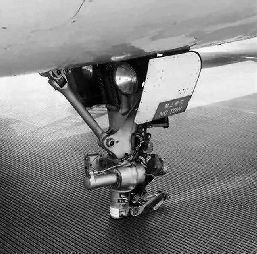 A PASSENGER recalled the midair scare after Capital Airlines' Flight JD5759 made an emergency landing at the Shenzhen airport Tuesday.
The flight from Beijing to Macao experienced a landing gear failure caused by wind shear when it landed at the Macao airport. It had to take off again and later successfully landed in Shenzhen.
"I thought we were about to land at the Macao airport, but the plane bounced twice as it attempted to land, and then ascended into the air again," a passenger identified as San Jin was quoted by Southern Metropolis Daily as saying yesterday.
After the flight rose into the air, San Jin saw through the window that the left engine was in flames. About 10 minutes later, the engine shut down.
"At first, I thought nothing of it. But when we saw the flames, we became scared," San Jin told the newspaper.
During the 40 minutes from Macao to Shenzhen, San Jin said the plane went through violent turbulence, up and down, all the way. Many passengers were frightened to tears.
"No one told us what was happening. We were only told that the plane would undergo an emergency landing in 10 minutes," said San Jin.
The plane touched down at the Shenzhen airport in a stable landing, San Jin said, and he felt he had come back to life again. After exiting the plane on an emergency slide, he made a call to his girlfriend and shared his survival experience with friends on WeChat. His elbow was cut while sliding.
Video footage shot by another passenger after they landed showed the plane had lost its front tires.
San Jin felt lucky when a crew member told him that the survival rate was only 5 percent.
During the emergency landing, five passengers were slightly injured, mostly with bruises. They were all discharged from the hospital Tuesday evening.
The Capital Airlines flight was carrying 157 passengers, most of whom were sent to Macao by ferry after landing.
The emergency landing also caused the Shenzhen airport to close the runway for more than three hours, leading to a total of 161 flights being delayed before 5 p.m. Tuesday.
Some netizens hailed the pilot as a hero in comments on the Daily's WeChat report.
(Han Ximin)