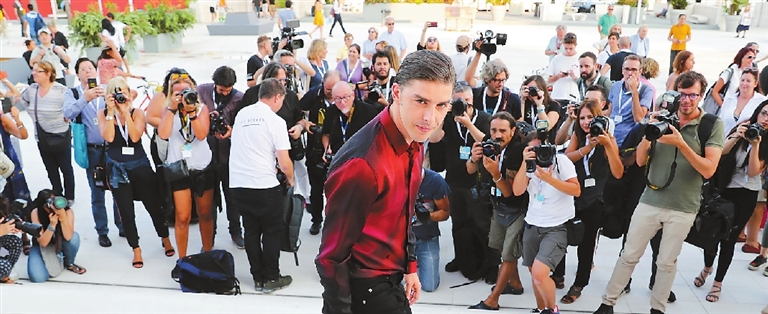 GLOBAL superstars Lady Gaga, Ryan Gosling and Vanessa Redgrave descend on Venice as the annual film festival kicked off yesterday to controversy over the inclusion of Netflix productions and there being just one female director in competition.
Some 21 features will be locking horns for the prized Golden Lion, which will be awarded Sept. 8 at the Palazzo del Cinema on the Venice Lido.
The festival jury is chaired by Guillermo Del Toro, last year's winner with "The Shape of Water."
Australian Jennifer Kent is the only woman gunning for the Golden Lion this year, with "The Nightingale." The lack of female directors was blasted by feminist associations in an open letter sent Aug. 11 to the festival's artistic director Alberto Barbera. The letter was a reaction not just to the festival's male-centric selection, but also to statements by Barbera, who in a recent press conference explained that he made his choices based on "the quality of the film and not the sex of the director."
"If we impose quotas, I resign," he said, defending a selection criticized as "politically incorrect," especially compared to the latest edition of Cannes, which saw a call for gender equality in cinema.
A number of films being shown in Venice have been picked up by streaming service Netflix, including the Coen Brothers' "The Ballad of Buster Scruggs."
The inclusion of Netflix films and their contemporaneous release in theaters and online has drawn the wrath of Italy's two major cinema associations Anec and Anem, which feel people will stay at home rather than go out to watch the movies.
"I can't see any reason why a film by [director of Golden Lion contender 'Roma, Alfonso'] Cuaron or the Coens should be excluded just because they're produced by Netflix," Barbera said during the press conference presenting the festival to reporters last month.
The star-studded festival kicks off with "First Man," the new film from the Oscar-winning director of "La La Land" (2016) Damien Chazelle. (SD-Agencies)