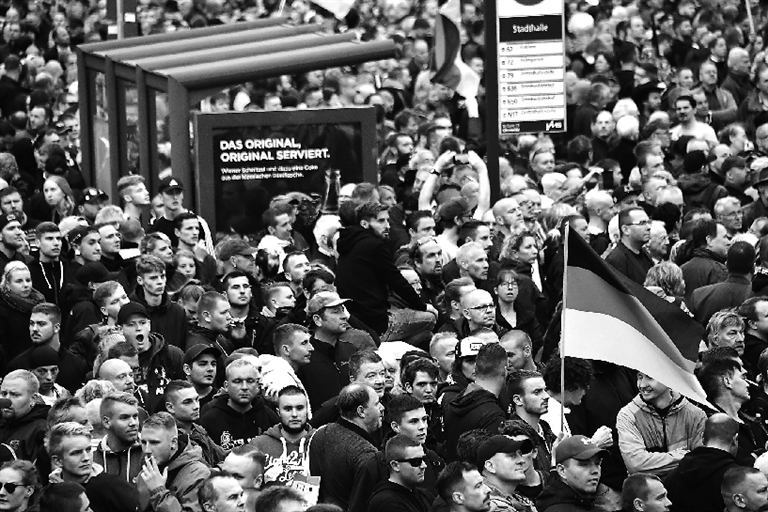 NINE people were injured Saturday on the sidelines of opposing demonstrations by the far-right and the left in the German city of Chemnitz, which was hit by anti-migrant protests last week.
Chemnitz has been in the spotlight after violent xenophobic protests erupted over the fatal stabbing of a German man, allegedly by a Syrian and an Iraqi last month.
On Saturday, thousands of people answered a joint call by far-right party AfD and Islamophobic PEGIDA street movement to descend once again on the streets.
But an equally large contingent of counter protesters, including Green party and Social Democratic Party MPs, also converged in the city to take a stand against racism.
According to police estimates, a total of 9,500 demonstrators turned up for the separate protests. Local police, backed up by officers from across Germany, were out in force to keep both sides from clashing during the demonstrations.
But as the rallies cleared, scuffles took place among small groups, leaving nine people injured, police said in a statement released late Saturday.
Police were also examining at least 25 possible offenses, including bodily harm, property damage and resistance against law enforcement officers.
Away from Chemnitz city center, a 20-year-old Afghan man suffered injuries after he was assaulted by four masked men. Police said they were investigating if the perpetrators counted among the demonstrators.
Another major event is expected today, when German punk band Die Toten Hosen leads a free concert against racism.(SD-Agencies)