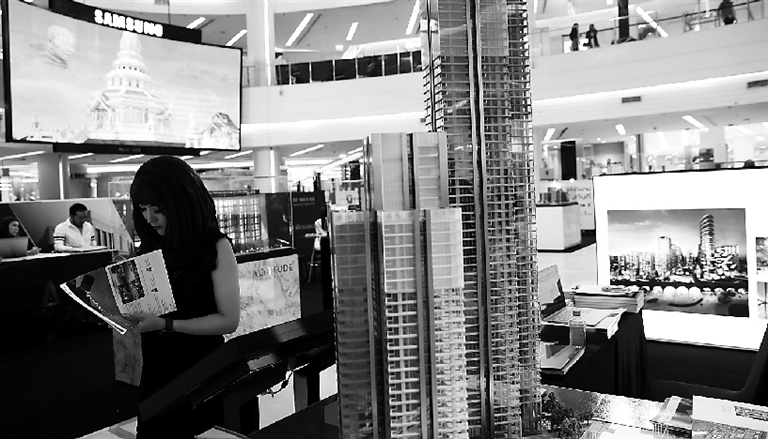 PIMPA PANLAO, 31, is struggling to pay off an 80,000 baht (US$2,440) bank loan and spends a third of her income from selling women's accessories at a Bangkok market to repay the loan.
"Business is bad and it's very tough when you have debt," said Pimpa, who used part of the loan to finance her business. She is not alone.
With a debt mountain of 12.17 trillion baht at the end of March, the equivalent of 77.6 percent of gross domestic product, Thai households are among the biggest borrowers in Asia and they are finding it increasingly difficult to keep up with payments.
In addition, their debt pain could increase because the Thai central bank has signaled it is likely to follow other central banks around the world and raise interest rates from near record lows.
Nonperforming mortgages, defined as those that have not been serviced in more than three months, were 3.39 percent of total home loans at the end of the second quarter, the highest level since the end of the global financial crisis in 2009.
Auto loans that have been delinquent for one to three months rose to 7.25 percent at the end of June, the highest since a year ago.
Private consumption is a critical element driving the Thai economy, accounting for half of its US$490 billion GDP.
Consumers continued to borrow at a robust pace in the second quarter, when overall consumer debt rose 8 percent from a year earlier. That included a 6.2-percent rise in mortgage loans and a 12.4-percent jump in car loans.
But the risk is that an increasing debt burden will drag on Southeast Asia's second-largest economy.
The latest GDP figures for the second quarter showed the economy's expansion slowing down from the first quarter, although the state planning agency, the National Economic and Social Development Board, kept its 2018 growth forecast unchanged at 4.2-4.7 percent.
But economists said expansion remains heavily reliant on exports as the high levels of household debt weigh on consumers.
(SD-Agencies)