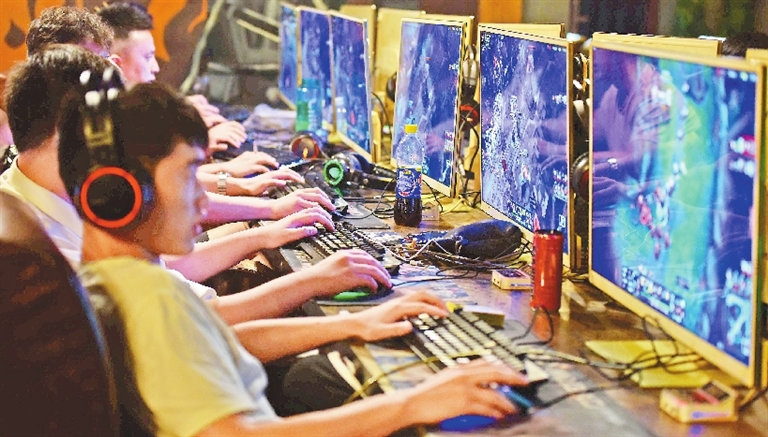 AS a publisher of family-friendly games like "Gardenscapes" and "Toy Blast," iDreamSky Technology never expected to get caught up in a tangle with regulators.
But the Shenzhen-based gaming company is enduring an unprecedented wait for over a dozen of its games to be approved for release in China, a situation it fears could impact profits this year.
iDreamSky is one of many Chinese gaming firms fretting over the implications of a regulatory hold-up that began in March and prompted Tencent, China's largest social media and gaming company, to warn of slower revenue growth.
The Ministry of Education issued a notice last week, asking the country's publishing regulator to control the number of new online video games and take measures to limit the amount of time young people spend playing games.
The General Administration of Press and Publications will "implement controls on the total number of online video games, control the number of new video games operated online, explore an age-appropriate reminder system in line with China's national conditions, and take measures to limit the amount of time minors" play games, the document said.
China has the world's largest video game market. The country's game publishing approval process has been in the spotlight recently as China's largest game operator, Tencent , saw a rare earnings decline as one of its games was caught up in an approvals freeze.
While analysts expect Tencent to bounce back thanks to its many business streams, they say many smaller companies that rely on a few game releases a year are at risk.
"It's hurt us a lot," said one iDreamSky employee, referring to the approval situation. "This will have an impact on our business in the second half of this year and next year."
iDreamSky, which is planning to list on the Hong Kong stock exchange, said in May it expected to launch 13 licensed and self-developed games in 2018 and 2019, in genres ranging from sports to puzzles.
The company was previously listed on the United States' NASDAQ board and is backed by Tencent, which is its second-largest shareholder with a 20.65-percent stake.
China overtook the United States as the largest single gaming market by revenue in 2016, and is expected to rake in US$37.9 billion this year, up 17 percent from last year, according to the research firm Newzoo.
The Chinese gaming industry comprises over 200 companies, 188 of which are publicly listed and earn 90 percent of total revenue, Newzoo said.
These companies are subject to complicated game approval procedures in China, with executives saying that it can take six months or more for a game to be approved for sale.(SD-Agencies)