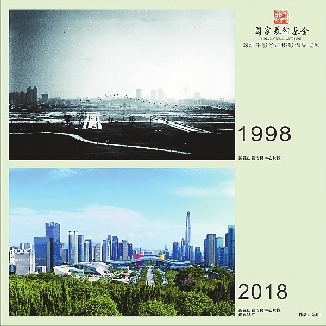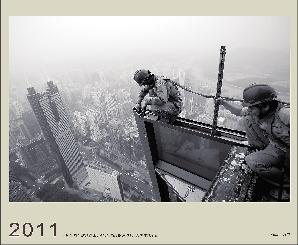 SUPPORTED by China National Arts Fund, a photo and painting exhibition showcasing Shenzhen's historical changes was held at Shenzhen University recently. The images covered basically all the landmark buildings of Shenzhen such as Diwang Mansion and Hongling Building.
The main creators of these works were Feng Ming, chief photographer of Shenzhen Evening News, Shi Ping, senior photographer of Shenzhen Economy Daily, and Pan Xiliang, vice president of the Shenzhen Artists Association.
Feng has worked in Shenzhen for 25 years. According to Feng, his father was a first-generation pressman working during the foundation of the new China who came to Shenzhen at the end of the 1980s, working as a consultant for the then newly founded Shenzhen Economy Daily.
"My father is a forward thinker. He likes Shenzhen a lot because thanks to the reform and opening up, the city is full of energy and vitality. Encouraged by him, I also work as a journalist in Shenzhen," recalled Feng.
When he just arrived in Shenzhen, Feng's father told him: "Why don't you use your paintbrush to record the rapidly-developing Shenzhen?" Since then, Feng has used his paintbrush and camera to record the developing tracks of the city. "Now looking back, these images are a rich gift of the era," said Feng.
Photojournalist Shi focused his lenses on Shenzhen's landmark buildings and the construction workers who toiled to build them. The images, calm and cold in composition and color, reveal the inner world of the main characters.
The exhibition will also be held in Harbin in Northeast China's Heilongjiang Province and Kashgar in Xinjiang after the Shenzhen leg.
(Chen Xiaochun)