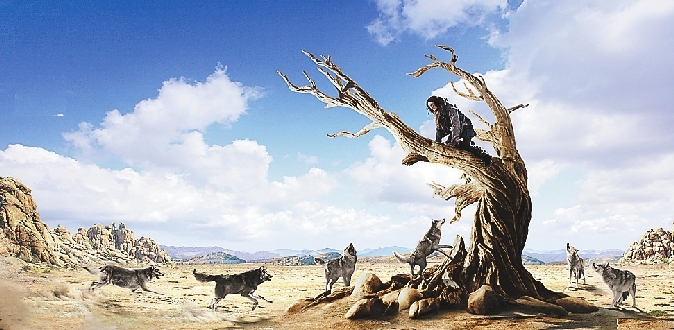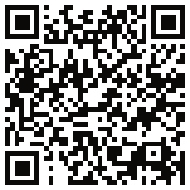 Traveling back 20,000 years to imagine how humans might first have bonded with* our four-legged friends, Albert Hughes' "Alpha" finds a stranded* youth and a wounded wolf learning to hunt together while the boy tries to find his way back home.
Kodi Smit-McPhee plays Keda, the son of a tribal chief (Johannes Haukur Johannesson) about to lead his people on their annual bison* hunt. The men get a herd stampeding*, then manage to drive them toward a cliff, where dozens of them fall to their deaths and can be calmly butchered. Tragically, though, Keda gets caught on one beast's horns, and lands on a tiny ledge* when the animal goes over the cliff. Unconscious* and too far to be rescued, he is given up for dead by the sad hunters.
Awakening after the others have left for home, Keda finds himself alive, though wounded, on safe ground. And then the wolves start hunting him.
Flashbacks have shown us that, despite his father's high hopes for him as a leader of men, Keda is unsure of himself and unenthusiastic* about killing animals. So while he manages to stab the wolf who leads the attack before he escapes into the upper branches of a dead tree, Keda feels compelled* to nurse the animal once the rest have gone away.
This is the beginning of a beautiful friendship. Keda lashes the wolf's jaws shut so he can take care of his wound without losing a hand, then shows his goodwill by giving the animal a bowl of water. After he kills a rabbit, he establishes dominance* by swatting* the wolf away from the meat: "You have to wait your turn," he insists. Even so, he names his companion Alpha.
One suspects humans' first efforts to domesticate* dogs went a bit less smoothly than this, but the film makes the bonding feel natural, as we watch Alpha (played by a canine actor named Chuck) instinctively dashing into a cluster of boars to chase one toward Keda's waiting spear. Keda fumbles that first attempt at hunting, but soon gets the hang of it. Along the way, he accidentally invents Fetch.
Then, an oncoming winter gives Keda an urgent reason to find his way back to fellow humans. (SD-Agencies)