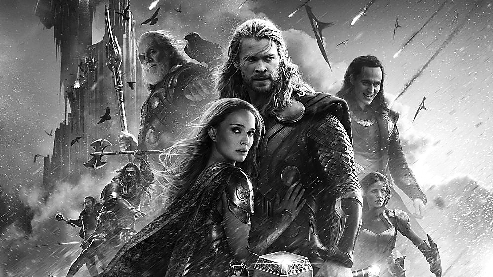 Thor: The Dark World
Eons ago, Bor, father of Odin, clashes with the Dark Elf Malekith, who seeks to unleash a weapon known as the Aether on the nine realms.
After conquering Malekith's forces, including enhanced warriors called the Kursed, on their home world of Svartalfheim, Bor safeguards the Aether within a stone column.
Unknown to Bor, Malekith as well as his lieutenant Algrim and a handful of Dark Elves escape into suspended animation.
(SD-Agencies)