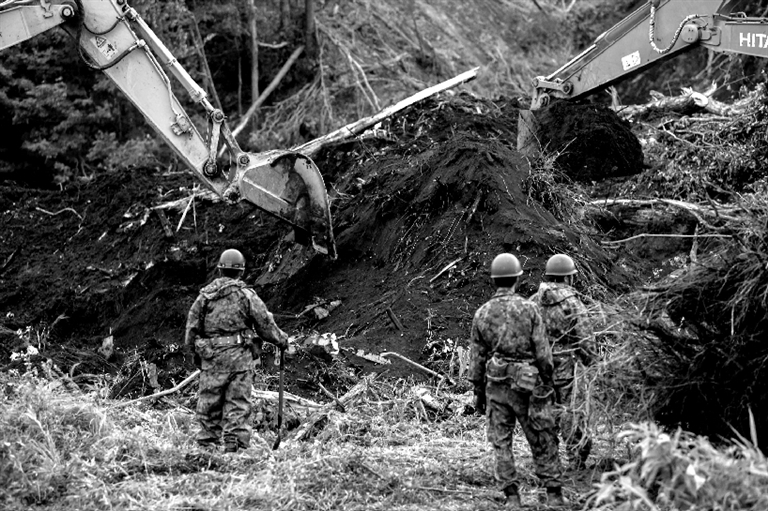 JAPANESE authorities said 37 people have been confirmed dead from a powerful earthquake that struck the northern island of Hokkaido last week.
The Hokkaido government said yesterday that two people remain missing and one other person has no vital signs. Rescue workers are using backhoes and shovels to search for the missing in a tangle of dirt and the rubble of homes left by multiple landslides in the town of Atsuma. All but four of the victims are from the community of 4,600 people.
Prime Minister Shinzo Abe visited a hard-hit area of Sapporo, the main city in Hokkaido.
The magnitude-6.7 earthquake before daybreak Thursday knocked out power and train service across Hokkaido. It took two days to restore electricity to most of the island of 5.4 million people.
Some 22,000 rescue workers including troops handed out emergency water supplies and long lines formed at gas stations and supermarkets, as people stocked up fearing further quakes.
The earthquake, which scored the maximum on a Japanese scale measuring the power of a quake's shaking, also collapsed a handful of houses and walls in the main regional city of Sapporo.
However, considering the strength of the quake, the death toll was relatively light, with the majority of victims coming from the landslide in Atsuma.
Transport services were gradually coming back on line with bullet trains resuming operations late Friday morning and the main airport in Sapporo operating a partial service after cancelling all flights the day before.
But a soccer friendly between Japan and Chile in Sapporo planned Friday was scrapped due to the transport and power chaos in Hokkaido.(SD-Agencies)