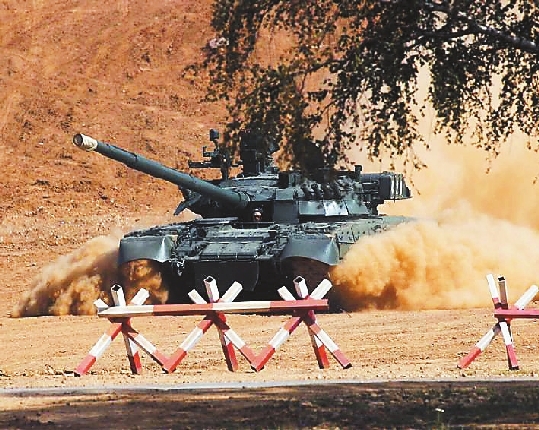 RUSSIA'S largest military drills in over three decades, also attended by the Chinese military forces, kicked off at the Tsugol training range in Russia's Trans-Baikal region yesterday.
Codenamed "Vostok-2018," the drills are said to be the largest military exercises since the "Zapad-1981," which was held in 1981 by the Soviet Union and involved about 100,000 to 150,000 troops.
Russian Defense Minister Sergei Shoigu said earlier that the latest drills involve nearly 300,000 Russian troops, about 36,000 military vehicles, more than 1,000 aircraft and around 80 ships.
Shoigu said the drills "will be unprecedented in terms of geographic scope and the strength of command and control centers and forces due to participate."
About Chinese 3,200 troops, along with over 1,000 pieces of weaponry and 30 fixed-wing aircraft and helicopters from the People's Liberation Army (PLA)'s Northern Theater Command, are scheduled to conduct combat training together with the Russian troops from yesterday to tomorrow.
All Chinese troops participating in the drills were moved to the region by railway and highway before the end of August and immediately started preparing in the field.
In the strategic drills, the PLA and Russian armed forces have formed a joint operational command system, under which military forces from the two countries will hold joint exercises including mechanized defense, fire strike and counter-attack training.
Kremlin spokesman Dmitry Peskov said that China's participation in the exercises demonstrated that the two countries are cooperating in all areas.
Peskov said last month that the drills were necessary to make sure that Russia can defend itself in an increasingly contentious international situation.
"The country's ability to defend itself in the current international situation, which is often aggressive and unfriendly towards our country, means [the exercise is justified]," Peskov said.
(China Daily)