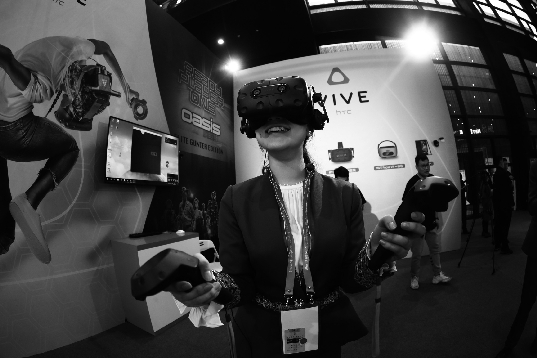 THE fifth World Internet Conference opened yesterday in Wuzhen, East China's Zhejiang Province.
The annual event will discuss ways to improve mutual trust and steps for collective governance along with measures to boost innovation. The event runs from yesterday to Saturday.
More than 1,500 governmental delegates, international organization representatives, leading Internet entrepreneurs and experts all around the globe have been invited.
Nineteen subforums are planned, covering a wide range of topics related to AI, 5G, financial technology, cybersecurity, digital economy as well as the Internet and public services.
Huang Kunming, head of the Publicity Department of CPC Central Committee, read President Xi Jinping's congratulatory letter to the conference.
The world is going through a broad and deep scientific and technological revolution and industrial transformation, Xi said in the letter.
We should speed up the development of the digital economy and promote the global Internet governance system to advance in a just and more reasonable way, so as to inject new impetus to the world economy, Xi said.
Despite having different conditions and facing various challenges, countries across the world share the need to promote the digital economy, the interests in handling challenges to cybersecurity, and the demands for better governance in cyberspace, Xi said.
He called for concrete cooperation among different countries to advance mutual trust and collective governance in cyberspace and create a vigorous "community with a shared future in cyberspace."
The conference is themed "creating a digital world for mutual trust and collective governance — towards a community with a shared future in cyberspace."
Xi expressed the hope that participants can pool wisdom, accumulate consensus and work for a sustainable digital world.
The conference is organized by the Cyberspace Administration of China and the People's Government of Zhejiang Province.
(Xinhua)