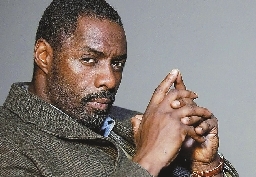 IDRIS ELBA may not be the next James Bond, but he is your "Sexiest Man Alive" for 2018.
Elba, 46, is the 33rd hunk to receive the People magazine honor, which was announced Monday night on NBC's "The Tonight Show."
In reaction to the recognition, the "Thor" star said he's "really happy with that one. My mum is going to be very, very proud." Elba flashed a shy smile at Fallon's request, flexed his bicep and thanked the magazine.
The U.K. native is one of a small handful of people of color to receive the accolade since the inaugural "Sexiest Man Alive" spread in 1985, including Dwayne "The Rock" Johnson (2016) and Denzel Washington (1996).
(SD-Agencies)