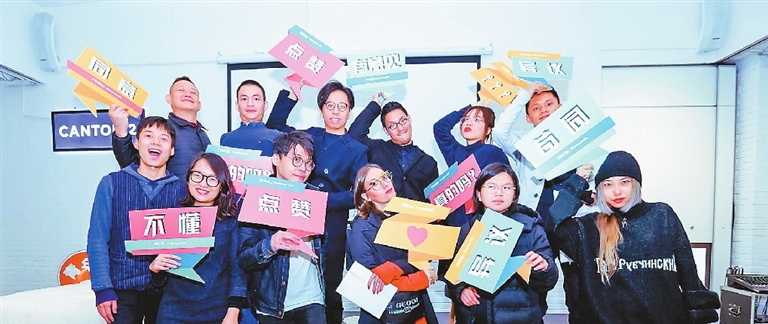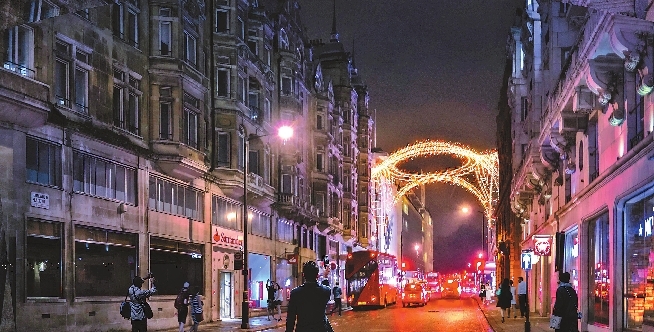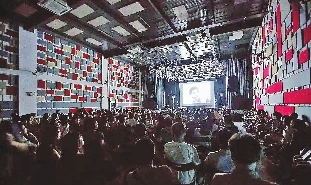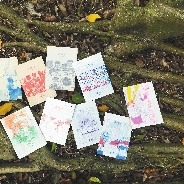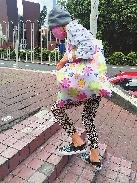 Sally Wang
sallywlwang@hotmail.com
AGAINST the cold weather and sharp temperature drop, a group of young artists from Guangdong and Hong Kong held heated talks on various subjects including culture last weekend with audiences — the majority of whom were young people passionate about contemporary art — a few local artists and art majors at the OCT Art and Design Gallery.
Titled "Youth Intersection," the annual cultural activity held by the gallery continued with last year's theme of Canton culture by inviting artists based in the Pan-Pearl River Delta region to share their works and stories. Audience members' opinions on what Canton culture means or whether there even exists such a unified concept as a culture with Canton characteristics may have differed. Nevertheless, they all definitely witnessed the independence, thoughtfulness and innovation of the artists from different fields, all based in Guangdong and Hong Kong, who are embracing and creating diversified Canton culture with their impressive original works.
Forrest Lau: A zine maker who publishes his own booklets
One day, an idea came to Forrest Lau, a Hong Kong-based book designer, player in the print and graphic design industry for more than a decade, and cinephile: How about doing something he is really passionate about, like designing and making his own periodical zine?
Lau's fantasy soon developed into reality. His independent periodical Thin Booklet has published 10 issues since 2014. Lau selects one topic for each issue and invites eight to 10 friends to contribute, either by writing or by creating images. The topics, like Literary Youth, Politics and Erotica, were relevant to their own feelings and status, and also closely connected with the current people of Hong Kong, with the metropolis they live in set as a firm background.
The 20-something-page zines gradually caught people's attention, and Lau was soon printing 200 copies for each issue. Since he had no sponsor, he made it low-budget, each issue costing him between HK$2,000 (US$256) and HK$3,000 to print. Gradually some book stores were willing to have the zines on their stands, and book fairs in various cities including Shanghai and Singapore also accepted them to be on show.
As a veteran film lover, Lau also makes posters for films he enjoys and has printed collections of posters called "Zinemas." Different from traditional film magazines that mainly focus on film introductions and film reviews, Lau's Zinemas selects elements he cares about in film and have a distinct style of his own.
Whiteground: Designers
should stay true to themselves
When Chris Tsui Chun-shing of Whtieground put the photo of his Christmas decorative lighting designs in London's Oxford Street up on the screen, the audience uttered impressed "wows." Someone even said it would be romantic for a bride and groom to walk under the lighting as a part of a wedding ceremony.
Architect-designer Tsui bypassed the traditional decorative antlers and jingle bells as the lighting patterns for the seasonal celebration. Instead, he used church vaults — a kind of architectural space — as decorative lighting for Christmas. The magnificent and cozy effects of the 3-D visualization earned him the gold medal at a design competition in Taipei.
"Designing in Hong Kong is always about changes and compromises. So it is difficult to keep your original love for design you once had in college. It is good to participate in design competitions so that you have a better chance of getting trained and keeping your passion," said Tsui.
Tsui's work partner Jason Kwan Chi-hin is fascinated with combining Western elements with the Oriental tradition in his blood, as much as balancing order and discipline, which he inherited from his parents with explosiveness and passion, all needed in his graphic design works.
"I really have lots of considerations and struggles when I do commercial design works, trying to see what will happen when I match Chinese culture with foreign cultures. Some of my works look westernized from the outside but actually have a Chinese core," said Kwan.
Trend forecaster: Real
fashion exists on the elderlies
Fashion trend analyst and stylist Raquel Sánchez Montes from Spain is now based in Guangzhou. She takes pictures on Guangzhou streets on a daily basis to spot and hunt for the latest fashion trends on the road. And her findings? Real fashion exists on the seemingly provincial elderly citizens in the city.
The pictures Montes shot on the streets include people wearing bold mixes of colors, pajamas, fake branded clothes with ludicrous spelling mistakes, and men who go shirtless in summer, among many others, which she said could be the inspiration behind various fashion industry giants' latest works.
"In fact, these people don′t care about fashion. It is just personal style and the result is pretty interesting," said Montes.
While Guangzhou-based curator Wu Jianru, a native of the city, felt a bit offended by the pictures Montes took as she thinks they showcase the stereotypes Westerners have about Chinese people, another Guangzhou native said that Montes' pictures made him aware of the elderly people he used to take no notice of at all. He thinks beauty is not some definition high up and artists should also take ordinary people into consideration when they make designs or run galleries.
"I saw the same thing every day in my country and took them for granted. But when I moved to China, I saw many different things and I felt touched. I find fashion in the things I see here. We should not just follow the big brands, but incorporate daily scenery, daily people, and be more open," said Montes.
Wang Lei: Unlocking
Shenzhen with synesthesia
Wang Lei, a film producer based in Beijing, cherished his five years' experience working in Shenzhen's OCT area as a film projectionist between 2013 and 2017. He thinks a film projectionist is the chief director of the public space where he projects a film. He enjoyed the order, the sense of immersion and ceremony when projecting a fine film, as everyone in the space is connected with the film and with each other. The job also involves selecting quality films, meeting technological demands as well as humanistic standards. "You are actually creating a work when you project a film," he said.
Wang is also a poet, producing countless poems or poetic wordings while living in Shenzhen. His poems are not seeking publication; they're just scattered throughout his WeChat Moments. The poems faithfully recorded what he saw and felt during his days in the city, like "the curtain weighing the wind at the window," "the swinging woods chopping at the sky like axes," and that "the moist and sultry weather is unfit for lovers' hugs." "Synesthesia is the code I use to unlock Shenzhen," said the former Shenzhener.