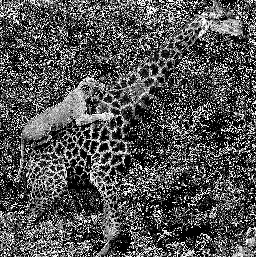 IN a natural ecological reserve in South Africa, a brave giraffe was besieged by a group of lions for four hours and miraculously survived.
The U.K.'s MailOnline reported that six hungry lions in the Klaserie Private Nature Reserve tracked their injured prey.
When the giraffe was about to dine, the lions swooped at it, two of them jumping on its huge back and another two attacking its feet.
An uploaded video showed that one of the lions held the giraffe against the teeth and claws for more than two minutes, then jumped off and started killing.
Despite the severe bleeding from the feet, the giraffe kicked the lions in the next four hours until the lions finally decided to give up.
The entire dramatic process was recorded by the safari guide Emily Whiting, who said she "had never seen anything like this."
The report also attracted netizens to discuss it enthusiastically. Some messages pointed out that "the will to survive is always the most powerful!"
"Too horror … Yes, I know this is nature, but it is really cruel to watch an animal suffer."
Someone joked to leave a message saying "Great. Now these lions will leave with hunger."(SD-Agencies)