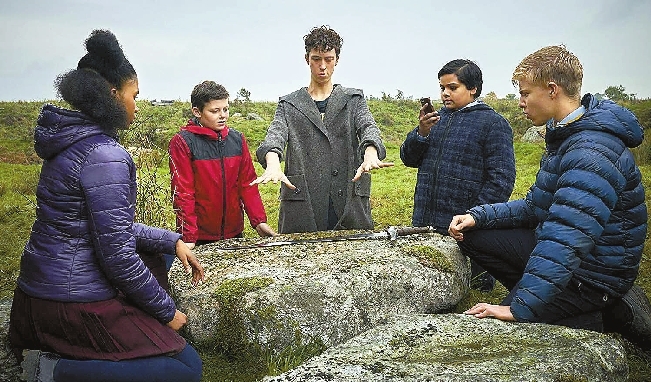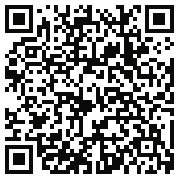 This film's modern-day spin on the "Knights of the Round Table" lore will appeal to fantasy-friendly adults, but will play best if they have a kid or two in tow.
Andy Serkis' son Louis Ashbourne Serkis stars as Alex, a 9-year-old Londoner in a time of great fear. At school, though, life remains as generations of meek* students have known it: Alex and his pal Bedders (Dean Chaumoo) are often bullied* by Lance (Tom Taylor) and Kaye (Rhianna Dorris).
Somewhere beneath the earth's crust, an ancient evil is awakening. It's Morgana (Rebecca Ferguson), who in this version of the Arthurian* saga is the dead king's evil half-sister, a witch-turned-dragon who swore vengeance* when she was defeated centuries ago. "They are divided. Fearful. Leaderless," Morgana hisses as roots creep around her enlivening form. Nearby, skeleton-soldiers with burning embers for eyes prepare to do her bidding*.
Back in the human world, Alex pulls a mysterious sword out of a broken concrete support pier. Having grown up with King Arthur stories — before his dad disappeared ages ago, he bought the boy a storybook — Alex is pretty sure of what he has found. He and Bedders, two ordinary kids, set out to understand how something this extraordinary* could happen to them.
Enter Merlin, who has taken a youthful form in order to befriend the sword's new owner. Angus Imrie brings a scene-stealing physicality to the role, casting his spells in a flurry of hand-slaps and finger-snaps. Trying to pass himself off as a transfer student named Mertin but hopelessly out of place, he is, as Alex says, the only kid around "more bullyable than us."
Morgana must be found and defeated before a solar eclipse* four days later, he says, and the boys' only chance of doing that is to team up with their bullies and go on a search. Fortunately, each nightfall brings an increasing number of flaming skeleton baddies out of the ground, which makes it easier to convince Lance and Kaye to join the fight. Merlin introduces them to the code of chivalry*, gets them outfitted with swords, and brings some trees to life to help them learn to fight.
(SD-Agencies)