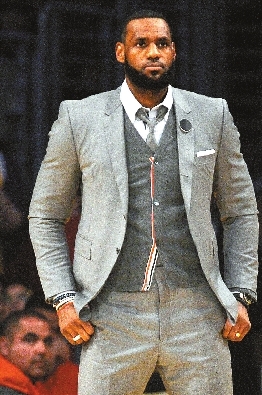 LOS Angeles Lakers star LeBron James was able to cross another significant milestone off his list as he attempts to return from a groin injury.
The 34-year-old James was able to practice in full with the Lakers on Wednesday, according to Mike Bresnahan of Spectrum SportsNet.
James has missed the last 17 games after suffering a groin injury on Christmas Day. The Lakers have gone 6-11 without him. In 34 games, James is averaging 27.3 points and 8.3 rebounds per contest.
Over the past couple days, James has made significant progress in his return. He took part in full contact defensive drills Saturday and was involved in the team's scrimmage Monday. There was initially some hope James would be able to go during Thursday's game against the Clippers, but he may need a little more time to rejoin the team.
James' next opportunity to return will come against the Golden State Warriors on Saturday. James originally injured his groin against the Warriors on Christmas, so his injury would come full circle if he's able to get back on the court for that game.
(SD-Agencies)